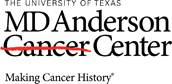 Job Information
MD Anderson Cancer Center

Senior Cytotechnologist- Woodlands

in

Woodlands

,

Texas
MISSION STATEMENT
The mission of The University of Texas M. D. Anderson Cancer Center is to eliminate cancer in Texas, the nation, and the world through outstanding programs that integrate patient care, research and prevention, and through education for undergraduate and graduate students, trainees, professionals, employees and the public.
SUMMARY
Preparing cytology slides and maintaining laboratory supplies and regulations.
JOB SPECIFIC COMPETENCIES
Develops procedures and tools to enhance lab functioning and assist development of lab personnel./Critical Thinking and Strategic •Applies critical thinking in both direct and indirect patient care situations using information from clinical history, medical records and
cytology to ensure the clinical needs of the patients and providers are addressed and discussed with appropriate personnel as necessary. Employ s appropriate and varied modes of communication and escalation.
•Maximizes productivity and operational effectiveness by working with entire multi-disciplinary care team to resolve associated clinical concerns
•Suggests ways to improve efficiency in the workplace
•Documents incidents, variances, unusual circumstances, or patient concerns (PSN) and escalates/notifies the appropriate personnel within twenty four hours.
•Provides technical supervision to assigned area.
• Assists in competency testing of personnel.
• Updates manuals and write new procedures as needed.
• Participates in developmental projects and assists in new equipment/ test validation.
• Keeps equipment maintenance records.
•During system failure, performs section down-time procedures and immediately reports to supervisor for reassignment of duties.
• Train/ instruct new employees, students or fellows.
•Participates in on-going learning activities and demonstrates application of it in his/her role
• Aligns with the American College of Pathology standards and recommendations.
Ensures Quality Control/ Assurance data generated is appropriate to the complexity of reported tests /Technical Acumen •Demonstrates the proficiency required to provide high quality exams while performing routine and immediate cytological assessments
•Ensures correct slide preparation, annotations and parameters
•Responsible for independent and proficient operation of all cytology equipment including quality assurance activities and collaborating with appropriate parties to resolve quality issues or concerns
• Perform rescreening of negative gyn specimens.
• Develop and monitor pre analytical and post analytical indicators.
• Troubleshoots instrument problems and contact vendors.
• Participates in process improvement projects.
•Error rates are minimized to benchmarked levels
• Update monthly statistical data / Quality Assurance records.
•Responsible for accurately entering data into all clinical computer systems. Exam charges, billable medical supplies, CPT/Procedure codes and patient demographics
Performs all laboratories testing / tasks specific to assigned area/ Patient Care • Remains knowledgeable of all policies, procedures and protocols.
• Processes Gyn, Non Gyn and Fine Needle Aspiration (FNA) samples by established procedures and assists in procurement of FNA samples.
• Recognizes examination findings that may require immediate clinical response and provides immediate assessment of FNA samples
•Maintains strict control of access to clinical area
•Adheres to all infection control practices
•Utilizes sterile or aseptic technique where applicable
•Maintains cleanliness/ordeliness of cytology lab
• Maintains records for all safety and regulatory guidelines
• Evaluates gyn and non gyn preparations microscopically and renders accurate diagnosis
• Act as database coordinator/liaison with LIS and troubleshoot all issues related to PowerPath and PathStation.
• Assists with special projects as assigned
•Demonstrates ability to work effectively in all assigned areas
•Travel to off-site regional patient care facilities as needed
•Demonstrates flexibility to the demands of patient care, including but not limited to: coming in early, staying late, alternative shift coverage, emergency "ride-out team" and rotational call coverage as needed/assigned.
•Responsible for stocking, transporting, and distribution of supplies within section
•Disposes of used and hazardous waste in accordance to policy
•Decontaminates work area as needed.
•Adheres to HIPAA requirements to protect patient privacy and confidentiality at all times.
•Assures all necessary patient information is complete and accurate
•Confirms patient using approved identifiers, employee the "best practice" of the section to ensure patient demographic accuracy
•Other duties as assigned
Other duties as assigned
REQUIREMENTS
Education: "Bachelor's degree in a basic science. Graduation from a school of Exfoliative Cytology approved by the CAHEA (Committee on Allied Health Education and Accreditation).NOTE: Cytotechnologists registered before August 1988 did not need a Bachelor's degree, only needed two years of college level courses with emphasis in basic sciences.
Required Certification: Registered Cytotechnotogist with the American Society of Clinical Pathologists (ASCP).
Required Experience: Three years cytotechnologist experience in a major hospital, clinic or private laboratory.
Preferred Experience: Five years of experience in the skills and techniques employed in exfoliative cytology.
It is the policy of The University of Texas MD Anderson Cancer Center to provide equal employment opportunity without regard to race, color, religion, age, national origin, sex, gender, sexual orientation, gender identity/expression, disability, protected veteran status, genetic information, or any other basis protected by institutional policy or by federal, state or local laws unless such distinction is required by law. http://www.mdanderson.org/about-us/legal-and-policy/legal-statements/eeo-affirmative-action.html
Additional Information
Requisition ID: 125758

Employment Status: Full-Time

Employee Status: Regular

FLSA: non-exempt, eligible for overtime, and is subject to the provisions of the Fair Labor Standards Act (FLSA)

Work Week: Days

Fund Type: Hard

Pivotal Position: Yes

Minimum Salary: US Dollar (USD) 68,800

Midpoint Salary: US Dollar (USD) 86,000

Maximum Salary : US Dollar (USD) 103,200