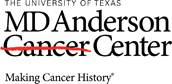 Job Information
MD Anderson Cancer Center

Radiological Engineer- Woodlands

in

Woodlands

,

Texas
THIS POSITION WILL BE ON-CALL
SUMMARY
To perform advanced technical assignments related to the maintenance and operation of diagnostic imaging equipment and other large complex equipment found in a diagnostic imaging facility.
ScopeResponsible for repair, maintenance, and operation of equipment related to diagnostic imaging.
KEY FUNCTIONS –
I. General:
A Radiological Engineer is expected to be able to manage asset services, as well as provide direct service on select equipment.
a)Expected to make electro/mechanical repairs, coordinate with MDACC IS/IT/PACS to resolve computer/network related issues, provide hands-on services, and execute duties assigned by the Director/Manager of Radiological Engineering.
II. Primary Areas of Responsibility
1.Service Line Phone support coverage in absence of the Administrative Assistant.
2.Portable Equipment Relocation
3.Replace UPS's
4.Track Probes and Coils
III. Specific Responsibilities
1.Oversight of Divisional Equipment and Engineering Services
Responsible for oversight of all divisional equipment and engineering services.
a)Ensure all equipment is consistently operating safely and at the highest possible levels at all times.
b)Responsible for maintaining orderly, and safe work environments.
c)Coordinate or engage in efforts as requested surrounding installations,
relocations, equipment upgrades, site planning, capital & construction projects, and other special projects.
d)Assist in coordinating Outages.
e)Interface with vendors ensuring all service activities receive appropriate
attention aligned with DI Engineering SOP's and all equipment is operating without issues.
f)Ensure all PM's and FMI's are completed on time and as scheduled on assigned assets listed in Section II.
2.Management of Inventory
Responsible for accurate asset information in database for all equipment assigned and the updating of asset information in the database through prescribed forms and processes.
a)Responsible for the information in database for the equipment (not just the specific equipment assigned to you). Note: Issues you discover outside your specific responsibility must be conveyed to the appropriate asset owner.
b)Responsible for preparing and installing DI Engineering ID Cards on each asset assigned in the areas listed in Section II.
c)Responsible for updates on any changes to the database for all the equipment in the areas listed in Section II.
d)Responsible for initiating and submitting equipment add/delete notifications to the Manager of Radiological Engineering.
e)Must due periodic audits of all equipment to ensure all equipment records are accurate. . Scan DI Inventory Tags and submit scanning logs to Asset Management.
Equipment Asset Services on the equipment listed in Section II.
Responsible for triaging and providing First-Call to all assets assigned. Ensure all service related activities are completed in accordance to DI Engineering SOP's and the equipment is operating at optimum levels. All Work Orders, paperwork, and electronic documents are in proper order.
a) Triage all service requests.
b) Ensure the right resources are applied to each call and expectations are understood and met.
c) Notify the Manager of Radiological Engineering of all systems remaining in a DOWN status more than 24 hours, vendors failing to meet expectations, all service escalation requests, and all critical operations events/issues, safety, and equipment issues.
d)Ensure all service requests are properly documented; work orders opened and closed in a timely fashion ("Finished" status within 10 calendar days of service completion date).
e)Ensure that information in work orders is timely and accurate, including the eUpdate, without waiting/relying on vendor ESR/FSR for information.
f)Ensure all service documentation is current for inventory assigned.
Other
All projects as assigned by Director/Manager of Radiological Engineering.
IV. General Requirements.
a)Must take "On Call" as part of normal rotation with other engineers.
b)Must be able to lift up to 50 lbs. occasionally.
c)Must be computer literate and possess good communication skills.
d)Must be able to work under sometimes-stressful conditions.
e)Foster and encourage personal development, education and mentoring.
f)Contribute to education activities of patients and family members, faculty, fellow employees, medical students, residents, fellows, graduate research assistants, volunteers, M. D. Anderson Diagnostic Imaging Program students, clinical affiliate students, and visiting colleagues/scientists.
Required Education: Associate's degree in Biomedical Technology or Electronics.
Preferred Education: Bachelor's Degree in Electrical Engineering, Biomedical Engineering, Biophysics or a related field.
Required Experience: Three years of experience in electronics or imaging equipment service. May substitute required education degree with additional years of equivalent experience or training on a one to one basis.
It is the policy of The University of Texas MD Anderson Cancer Center to provide equal employment opportunity without regard to race, color, religion, age, national origin, sex, gender, sexual orientation, gender identity/expression, disability, protected veteran status, genetic information, or any other basis protected by institutional policy or by federal, state or local laws unless such distinction is required by law. http://www.mdanderson.org/about-us/legal-and-policy/legal-statements/eeo-affirmative-action.ht
Additional Information
Requisition ID: 127643

Employment Status: Full-Time

Employee Status: Regular

FLSA: exempt and not eligible for overtime pay

Work Week: Days

Fund Type: Hard

Pivotal Position: Yes

Minimum Salary: US Dollar (USD) 59,600

Midpoint Salary: US Dollar (USD) 74,500

Maximum Salary : US Dollar (USD) 89,400