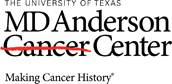 Job Information
MD Anderson Cancer Center

Medical Assistant - Diagnostic Imaging (Woodlands HAL)

in

Woodlands

,

Texas
Mission Statement
The mission of The University of Texas M. D. Anderson Cancer Center is to eliminate cancer in Texas, the nation, and the world through outstanding programs that integrate patient care, research and prevention, and through education for undergraduate and graduate students, trainees, professionals, employees and the public.
Summary
The primary purpose of the Medical Assistant position is to act as a lead assistant in preparing patients for Diagnostic Imaging Radiology appointments and assisting with procedures. Medical Assistants perform direct patient care in a dynamic, high volume environment. There is involvement in all technical aspects of DI Radiology procedures to ensure continuity of care and maximum efficiency of the area. Maintains an adequate knowledge of basis procedural supplies and clinical operations specific to DI Radiology. Work includes patient preparation, pre procedural prescreening, coordination of care, and post-procedure patient care as appropriate. Medical Assistants demonstrate the ability to utilize institutional information systems to obtain patient information, print patient schedules, order diagnostic tests, review medical history, and assists with the efficiency of room turnover and clinical operations.
Medical Assistant opportunity in Diagnostic Imaging. The ideal candidate will have a high school diploma/equivalent. Graduate of an approved Medical Assistant program or US Military medical services training program and at least one year of Medical Assistant experience. Shift: Monday – Friday varied day shifts
Key Functions
Pre-Procedure, Patient Assessment, Post Assessment Skills
Demonstrates competency to obtain vital signs, limited patient histories, and medication review based on established Diagnostic Imaging standard operating procedures.
Efficient and knowledgeable in preparing all necessary documents/packets for pre-assessments and post-procedural care. Perform patient education and obtain pre-procedure vital signs and initial screening review. Verifies written orders and properly schedules lab utilizing the appropriate scheduling system. Able to retrieve and identify required lab values for radiology procedures. Able to identify variances in lab values and communicates information to appropriate personnel. Performs post biopsy signs, checks biopsy site, documents in medical record, and coordinates with faculty for final discharge review and signature. Able to effectively and efficiently initiate, check and remove IV peripheral lines. Assists the Mid-Level Provider and Clinical Nurse teams to triage requisitions. Assists with patients to confirm scheduled appointments and required procedure preparation instructions. Appropriately use RIS for appropriate patient tracking and documentation. Provides assistance to nurses, faculty and mid-level providers as required. Ensures are patient examination rooms are clean and stocked at all times.
Technical Skills and Patient Care Skills
Maintains a high level of competency. Reviews patient medical records, lab values, and documentation to ensure continuity of care. Reports all patient related concerns/variance to the DI Faculty and/or designee. Able to identify basic anatomy as it related to DI procedures. Able to identify risks and adverse reactions related to indicated procedures. Conducts a patient assessment prior to all procedures. Verifies patient allergies according to DI established protocols. Completes all required documents for procedures with minimal error. Maintains sterile environment and aseptic technique for all procedures. Demonstrates competency to set-up and assist with DI procedures with minimal supervision. Assists to maximize room utilization. Adheres to universal protocol, site marking, specimen handling, and procedural protocols at all times. Reports variances to immediate supervisor or via incident reports.
Inventory Management and Equipment Management
Assists with stocking procedure rooms with the appropriate procedural supplies and linen. Ensures that all stock is rotated appropriately. Reports any medical supply variance to the DI ANM/Supervisor and/or DI AD/Manager. Assists with US soaking units and ensures that chemical levels and values are documented appropriately. Verifies expiration dates on all supplies prior to opening
Communication Skills
Demonstrates clear communication skills and provides accurate, complete information to patients, peers, faculty and other clinical staff. Maintains professionalism when interacting with others. Exhibits and maintains a high level of customer service when communicating with referring services, patients, faculty, colleagues, and clinical staff to foster a positive team environment. Able to use institutional/departmental communication services for paging. Handles phone calls in a prompt and professional manner.
QA/Compliance, Polices, and Procedures
Complies with institutional, divisional and departmental quality control/compliance. Reports equipment errors and malfunctions to DI Service Line and Management team.
Wears appropriate attire and name badge daily as part of dress code. Knowledgeable and adheres to all Joint Commission and patient safety polices as they apply. Regularly attends departmental meetings as required.
Other duties as assigned.
EDUCATION
Required: High school diploma/equivalent. Graduate of an approved Medical Assistant program or US Military medical services training program.
Preferred: Associate's degree
EXPERIENCE
Required: One year of medical assistant experience.
Preferred: None
CERTIFICATION/LICENSURE
Required: Certified or eligible to be certified by one of the following based on Medical Assistant experience or preferred education: Certified Medical Assistant (CMA) by the American Association of Medical Assistants (AAMA) Registered Medical Assistant (RMA) by the American Society of Medical Technologists (AMT) Certified Clinical Medical Assistant (CCMA) by the National Healthcareer Association (NHA) National Certified Medical Assistant (NCMA) by the National Center for Competency Testing (NCCT)
It is the policy of The University of Texas MD Anderson Cancer Center to provide equal employment opportunity without regard to race, color, religion, age, national origin, sex, gender, sexual orientation, gender identity/expression, disability, protected veteran status, genetic information, or any other basis protected by institutional policy or by federal, state or local laws unless such distinction is required by law. http://www.mdanderson.org/about-us/legal-and-policy/legal-statements/eeo-affirmative-action.html
Additional Information
Requisition ID: 125868

Employment Status: Full-Time

Employee Status: Regular

FLSA: non-exempt, eligible for overtime, and is subject to the provisions of the Fair Labor Standards Act (FLSA)

Work Week: Days

Fund Type: Hard

Pivotal Position: No

Minimum Salary: US Dollar (USD) 28,800

Midpoint Salary: US Dollar (USD) 36,000

Maximum Salary : US Dollar (USD) 43,200