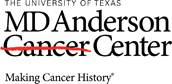 Job Information
MD Anderson Cancer Center

CT Technologist-Woodlands

in

Woodlands

,

Texas
THE SHIFT FOR THIS POSITION ARE AS FOLLOWS:TUESDAY-FRIDAY(10:30AM-7:30PM); SATURDAYS(6:30AM-12:30PM)
Mission Statement
The mission of The University of Texas M. D. Anderson Cancer Center is to eliminate cancer in Texas, the nation, and the world through outstanding programs that integrate patient care, research and prevention, and through education for undergraduate and graduate students, trainees, professionals, employees and the public.
Summary
The primary purpose of this position is to provide technical and specialized skills in the performance of CT procedures on MDACC patients. Duties and responsibilities are conducted in a manner that effectively supports efficient patient services. Ensures a safe environment for patients and peers. Practices radiation/ (MR) safety using ALARA concepts and appropriately shielding patient and others while performing studies/procedures. Performs procedures as prescribed by DI Faculty. Communicates and works with radiologists, physicists, clinicians, nursing staff and other patient care providers to ensure high quality diagnostic procedures are performed. Provides training, education and mentoring to students, technologists, nursing faculty and others.
Key Functions
Technical Skills:
· Responsible for provision of high quality exams while working in a dynamic, complex team oriented highly productive patient care environment.
· Performs studies/procedures as outlined in the Professional Development Model (PDM).
· Responsible for quality assurance activities on technical equipment and collaborates with appropriate parties to resolve image quality issues.
· Communicates effectively with patient care team members to answer the associated clinical care questions.
· Responsible for accurately entering data into the Radiology Information System, ClinicStation and other computer systems.
· Ensures that patient studies are appropriately coded and charged.
· Demonstrates flexibility and the ability to work effectively. .
· Practices responsible use of communication tools (whiteboard, paging systems, telephones, email, fax, etc).
· Corrects problems as they arise and notifies supervisor/manager when assistance is required to do so.
· Maintain productivity standards as defined in the section.
· Other duties as assigned.
· Error rates are minimized to appropriate established levels.
· Responsible for in depth knowledge of all routine section specific protocols/procedures. Able to perform specialized procedures/protocols with limited assistance.
· Ensures completion of all duties and conducts daily verbal hand-off communication to relief technologist at shift end.
Patient Care:
· Functions within professional scope of practice.
· Ensures the patient is imaged in a safe environment, free of hazards.
· Identifies patients using approved identifiers.
· Provides full attention to the patient and the procedure.
· Sets up patient studies utilizing approved protocols/procedures and brings questions forward before imaging patients.
· Follows fall precautions and posts patient updates on the whiteboards or though other communication methods.
· Ensures appropriate supplies are available for the procedure.
· Recognizes patient distress signs, initiates and follows emergency procedures: nurse/physician, DIURT, CODE.
· Utilizes sterile or aseptic technique where applicable.
· Follows the five rights of drug administration. .
· Exhibits professional and courteous customer service at all times.
· Other duties as assigned.
· Demonstrates knowledge of Age Specific Criteria in carrying out work duties and tasks.
· Demonstrates the ability to address and handle patient care concerns, Notifies the radiologist if when gross pathological findings are discovered.
· Seeks opportunities to assist in overall patient care activities .This may include escorting patients from holding areas to scanner, offering to work over when needed, assisting peers and nursing staff.
· Demonstrates the ability to address and handle patient care concerns by utilizing critical thinking to make sound decisions, within the approved ranges set by the radiologists and section to manage contingencies.
· Properly administers contrast agents
· Protect patients from ionizing radiation by following ALARA radiation safety guidelines, providing lead shielding when applicable and by monitoring of technical scanning parameters.
· Provide support in providing coverage to protocols assigned to other research staff.
2.Coordination of regulatory correspondence on clinical research studies.
· Communicate verbally and in writing, as needed or as requested by the principal investigator of the study, with internal reviewers or external agencies (pharmaceutical companies and /or government sponsors).
· Complete protocol and patient information needed for protocol continuing review, IND annual report, IND safety reports.
· Complete forms and comply with institutional, state, and federal agencies; prepare reports for the surveillance committee and the sponsoring agencies as specified in the reporting requirements.
Understand and adhere to the policies and procedures related to conduct of clinical trials as delineated in the Human Subject Research Manual.
3.Direct support to clinical trial research protocols.
·Review protocol documents including abstracts, text and informed consent for relevant information.
· Register patients on research protocols by verifying eligibility/exclusion criteria and entering patients in CORe per protocol. Communicate necessary registration information to sponsor company as directed by PI, and with the assistance of the research nurse.
· Gather relevant patient information related to adverse events through patient direct contact and or chart review.
· Schedule patient tests; keep patients informed about test results and studies.
· Assist in obtaining consent for studies.
· Act as liaison with patients, physicians and research staff in providing administrative and patient care services for the coordination of research studies. If required for multi-center trials, maintain contact with other institutions in studies and coordinates all data pertaining to such studies.
· Complete case report forms in a timely and accurate fashion.
· Assist in the screening for adverse events.
· Assist in modifying consents; submit to IRB.
· Follow patients while on study for safety monitoring. Adhere to institutional policies concerning safety and infection control.
· Provide support for labor-intensive protocols as needed.
· Monitor protocol compliance by assisting in coordination of protocol-specific lab, radiographic, and clinical evaluation of patients.
– Act as a lead in data collection by retrieving protocol information via computer and visual chart review and by communicating directly with outlying healthcare providers to schedule and procure testing and treatment records.
– Obtain outside films, surgical, pathology and lab reports as needed per protocol and submitting specimens/films for reading.
Understand and adhere to the policies and procedures related to conduct of clinical trials as delineated in the Human Subject Research Manual.
4.Assist the primary investigator in collection and evaluation of data.
· Retrieve protocol-related data as documented in the medical record and accurately enter it into a computerized database or on a handwritten case report form.
· Generate CORE data reports, protocol summary reports, and user-generated data reports as requested.
· Provide assistance upon request for the preparation of technical reports, abstracts, posters and manuscripts for submission to corporate and federal sponsors, conferences, and scientific journals.
· Understand and adhere to the policies and procedures related to conduct of clinical trials as delineated in the Human Subject Research Manual.
· Additional projects, as assigned.
5.Collect or facilitate the collection of specimens as outlined in assigned protocols upon request.
Process samples, labels, pipettes, and transfer to appropriate containers ultimately storing specimens at specified temperatures.
Develop and maintain database for tracking specimens with high level of accuracy.
Serve as an information source regarding status of samples collected from patients on given protocols for PI and sponsors.
Understand and adhere to the policies and procedures related to conduct of clinical trials as delineated in the Human Subject Research Manual.
Required Education: Graduate of an approved Radiologic Technology Program.
Preferred Education: Bachelor's Degree
Required Experience: One year of experience as a Computed Tomography Technologist or two years of experience as a Radiologic Technologist. With preferred education, no experience is required.
Required License: All of the following: Registration with the American Registry of Radiologic Technologists (ARRT). Certification by the Texas Medical Board (TMB) as a Certified Medical Radiologic Technologist (CMRT). Cardiopulmonary Resuscitation (CPR) certification.
It is the policy of The University of Texas MD Anderson Cancer Center to provide equal employment opportunity without regard to race, color, religion, age, national origin, sex, gender, sexual orientation, gender identity/expression, disability, protected veteran status, genetic information, or any other basis protected by institutional policy or by federal, state or local laws unless such distinction is required by law. http://www.mdanderson.org/about-us/legal-and-policy/legal-statements/eeo-affirmative-action.html
Additional Information
Requisition ID: 136371

Employment Status: Full-Time

Employee Status: Regular

FLSA: exempt and not eligible for overtime pay

Work Week: Days

Fund Type: Soft

Pivotal Position: Yes

Minimum Salary: US Dollar (USD) 59,600

Midpoint Salary: US Dollar (USD) 74,500

Maximum Salary : US Dollar (USD) 89,400

Science Jobs: Yes