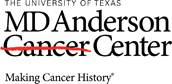 Job Information
MD Anderson Cancer Center

Nuclear Medicine Technologist- West Houston

in

Katy

,

Texas
MISSION STATEMENT
The mission of The University of Texas M. D. Anderson Cancer Center is to eliminate cancer in Texas, the nation, and the world through outstanding programs that integrate patient care, research and prevention, and through education for undergraduate and graduate students, trainees, professionals, employees and the public.
SUMMARY
Function: Provides highly skilled technical performance and supervision of all procedures in the field of Nuclear Medicine including diagnostic imaging, function testing radioassay testing and therapeutic procedures.
Scope: Impacts patient care related to Nuclear Medicine Services.
Key Functions
Technical Skills:
Responsible for provision of high quality exams while working in a team oriented highly productive and complex environment.
Performs studies/procedures as outlined in the Professional Development Model (PDM).
Responsible for quality assurance activities on technical equipment and working with appropriate parties to resolve image quality issues.
Communicates effectively with patient care team members to answer the associated clinical care questions.
Responsible for accurately entering data into the Radiology Information System, ClinicStation and other computer systems.
Ensures that patient studies are appropriately coded and charged.
Demonstrates flexibility through work schedules, lunch coverage, area coverage, etc.
Practices responsible use of communication tools (e.g. whiteboards, paging systems, telephones, email, FAX, internet, etc)
Demonstrates the ability to work effectively
Corrects problems as they arise and notifies supervisor/manager when assistance is required to do so.
Other duties as assigned.
Patient Care:
Functions within professional scope of practice
Ensures the patient is imaged in a safe environment, free of hazards.
Identifies patients using approved identifiers.
Provides full attention to the patient and the procedure.
Sets up patient studies utilizing approved protocols/procedures and brings questions forward before imaging patients.
Follows fall precautions and posts patient updates on the whiteboards or through other communication methods
Ensures appropriate supplies are available for the procedure.
Recognizes patient distress signs and is able to initiate and follow emergency procedures: nurse/physician, DIURT, CODE.
Utilizes sterile or aseptic technique where applicable
Insures proper administration techniques are utilized.
Follows the five rights of drug administration
Exhibits professional and courteous customer service at all times.
Other duties as assigned.
EDUCATION
Required: Associate's degree in Nuclear Medicine Technology or completion of a formal training in Nuclear Medicine Technology.
Preferred: Bachelor's Degree or higher in the Arts or Sciences from a JRCNMT or JRCERT program or related field
LICENSE/CERTIFICATION
Required:
All of the following:
Must be registry eligible in one of the following: Nuclear Medicine Technologist by American Registry of Radiologic Technologist (ARRT) and licensed by the Texas Medical Board (TMB); OR Certified Nuclear Medicine Technology Certification Board (NMTCB) and licensed by the Texas Medical Board (TMB) as a Certified Medical Radiologic Technologist (CMRT).
Preferred:
· ARRT in CT certification
· Additional certifications (NMTCB-NCT/ CNMT, PET; ARRT – N/R/T/QM)
· Advanced Cardiac Life Support (ACLS)
EXPERIENCE
Required: None
Preferred: 2 years of post-certification experience working in nuclear medicine
It is the policy of The University of Texas MD Anderson Cancer Center to provide equal employment opportunity without regard to race, color, religion, age, national origin, sex, gender, sexual orientation, gender identity/expression, disability, protected veteran status, genetic information, or any other basis protected by institutional policy or by federal, state or local laws unless such distinction is required by law.
Additional Information
Requisition ID: 129678

Employment Status: Full-Time

Employee Status: Regular

FLSA: non-exempt, eligible for overtime, and is subject to the provisions of the Fair Labor Standards Act (FLSA)

Work Week: Day/Evening

Fund Type: Hard

Pivotal Position: Yes

Minimum Salary: US Dollar (USD) 68,800

Midpoint Salary: US Dollar (USD) 86,000

Maximum Salary : US Dollar (USD) 103,200