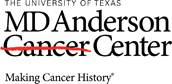 Job Information
MD Anderson Cancer Center

Team Leader, Building Services - Monday-Friday & Weekends - 10pm-7am

in

Houston

,

Texas
Monday-Friday & Weekends - 10pm-7am
MISSION STATEMENT
The mission of The University of Texas M. D. Anderson Cancer Center is to eliminate cancer in Texas, the nation, and the world through outstanding programs that integrate patient care, research and prevention, and through education for undergraduate and graduate students, trainees, professionals, employees and the public.
SUMMARY
Supervises the housekeeping activities and employees. Impacts building services activities.
JOB SPECIFIC COMPETENCIES
Supervise workload of assigned staff, train and develop staff in support of Patient Experience. Meet with staff each day and review the AIDET goal for the day.
Conduct daily inspections of work areas.
Develops staff schedules.
Controls use of overtime.
Makes recommendations on disciplinary process.
Observe clock in.
Monitor cart check out and return.
Assists manager with cost control.
Schedules and assists staff with mandatory training.
Trains staff on work instructions.
Trains staff on safety (Personal Protection Equipment).
Trains staff in proper use of equipment.
Sets priorities and manages work and time through communication with other team leaders, team members and customers to satisfy their requests.
Is familiar with other areas and staff and provides effective direction in the absence of another teamleader.
Identifies and reports life safety deficiencies on a daily basis.
Maintains hallways in a clear and safe manner at all times.
Response to removal of hallway obstructions (standard: 15 minutes).
Communicates with customers in response to concerns and requests.
Need to use a 6 foot ladder frequently to change curtains.
Administrative Duties Monitors staff on FMLA (call each member for return to work).
Does daily Kronos updates.
Does weekly exception reports.
Completed ePerformance on schedule.
Learns and understands Service Level Agreements, departmental policies and procedures and carries them out through proper responses and quality outcomes to ensure customer satisfaction to impact Press Ganey and HCAHPS.
Other duties as assigned
High school graduate or equivalent,. Five years commercial or industrial housekeeping experience. One year experience at the Building Attendant II level or one year of supervisory experience in a housekeeping department.
Please Note: You may be required to transport Covid-19 suspected and/or positive patients. You will be provided with appropriate Protective Equipment (PPE). The required PPE will involve a Fit Test. Proper fitting may necessitate trimming or shaving facial hair because beard growth or facial hair prevents the necessary seal between the respirator and the face.
It is the policy of The University of Texas MD Anderson Cancer Center to provide equal employment opportunity without regard to race, color, religion, age, national origin, sex, gender, sexual orientation, gender identity/expression, disability, protected veteran status, genetic information, or any other basis protected by institutional policy or by federal, state or local laws unless such distinction is required by law. http://www.mdanderson.org/about-us/legal-and-policy/legal-statements/eeo-affirmative-action.html
WORKING CONDITIONS
Frequency
Deadlines
Exposure to blood, bodily fluids, and/or tissue
Hazardous Chemicals and Materials
Operating Equipment
Patient Contact
Shift Work
Wearing Protective Equipment
Working on uneven/slippery surface
Please Select
Frequent 34-66%
Frequent 34-66%
Frequent 34-66%
Frequent 34-66%
Constant 67-100%
Frequent 34-66%
PHYSICAL DEMANDS
Frequency
Weight
Bending/Stooping
Carrying
Climbing
Dynamic Flexibility
Eye/Hand Coordination
Handling
Keyboarding
Kneeling
Lifting
Neck Movements
Olfactory Perception
Pushing/Pulling
Reaching
Squatting
Standing
Tactile Perception
Twisting
Walking
Frequent 34-66%
Frequent 34-66%
Frequent 34-66%
Constant 67-100%
Constant 67-100%
Constant 67-100%
Frequent 34-66%
Occasionally 11-33%
Constant 67-100%
Constant 67-100%
Constant 67-100%
Constant 67-100%
Constant 67-100%
Occasionally 11-33%
Constant 67-100%
Constant 67-100%
Frequent 34-66%
Constant 67-100%
Please Select
10-20 lbs
Please Select
Please Select
Please Select
Please Select
Please Select
Please Select
10-20 lbs
Please Select
Please Select
20-50 lbs
Please Select
Please Select
Please Select
Please Select
Please Select
Please Select
Additional Information
Requisition ID: 136604

Employment Status: Full-Time

Employee Status: Regular

FLSA: non-exempt, eligible for overtime, and is subject to the provisions of the Fair Labor Standards Act (FLSA)

Work Week: Nights, Weekends

Fund Type: Hard

Pivotal Position: Yes

Minimum Salary: US Dollar (USD) 32,000

Midpoint Salary: US Dollar (USD) 40,000

Maximum Salary : US Dollar (USD) 48,000

Science Jobs: No