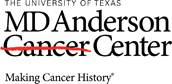 Job Information
MD Anderson Cancer Center

Supervisor, Patient Resources - Patient Transportation

in

Houston

,

Texas
Supervisor, Patient Resources opportunity in Patient Transportation
The Supervisor provides oversight for services provided by Patient Resources by monitoring the day-to-day operations and providing leadership to a staff of 20 to 25 employees. In this role, the Supervisor will make visits to ancillary departments and nursing units on a frequent basis to ensure dispatchers and patient escorts are performing to standards, addressing concerns promptly and maintaining a clean and safe environment.
The ideal candidate will have a Bachelor's degree and experience managing front-line customer service employees. Flexibility to cover other shifts as necessary.
Key Functions:
Majority of time, 80%, will be focused on operational duties and transparency on floor; 20% of time will be focused on completing administrative duties.
Monitors and responds to customer service and system issues as well as concerns in an efficient and timely manner
Provides schedules and assignments for sufficient coverage to support the daily operational demands of the department and the institution; Provides oversight to ensure dispatchers and escorts achieve department productivity standards
Efficiently and effectively perform the job functions of dispatcher and escort as needed; Promotes team orientation.
EDUCATION:
Required: Associates degree in Business, Health Science, Hospitality or related field
Preferred: Bachelor's degree in Business, Healthcare Administration, or related field.
EXPERIENCE:
Required: Three years supervisory experience to include one year in a retail, hospitality, or healthcare environment.
Preferred: Five years of supervisory experience and two years' experience in the healthcare industry must be computer literate. Experience managing front-line customer service employees.
LICENSE/CERTIFICATION:
Preferred: Must have or be willing to attain Heart Saver with AED and Cardiopulmonary Resuscitation (CPR).
WORKING CONDITIONS
Frequency
Deadlines
Exposure to blood, bodily fluids, and/or tissue
Exposure to Radiation
Hazardous Chemicals and Materials
Lighting
Noise
On Call
Operating Equipment
Patient Contact
Physical Proximity
Sedentary Environment
Shift Work
Traveling
Wearing Protective Equipment
Wet Conditions
Working on uneven/slippery surface
Outside Work
Constant 67-100%
Occasionally 11-33%
Constant 67-100%
Occasionally 11-33%
Frequent 34-66%
Frequent 34-66%
Frequent 34-66%
Constant 67-100%
Occasionally 11-33%
Frequent 34-66%
Frequent 34-66%
Seldom 3-10%
Occasionally 11-33%
Occasionally 11-33%
PHYSICAL DEMANDS
Frequency
Weight
Arm/Hand Steadiness
Balancing
Bending/Stooping
Carrying
Depth Perception
Dynamic Flexibility
Eye/Hand Coordination
Fine finger movement
Foot Action
Glare Sensitivity
Handling
Hearing Sensitivity
Keyboarding
Kneeling
Lifting
Neck Movements
Olfactory Perception
Pushing/Pulling
Reaching
Sitting
Squatting
Standing
Twisting
Visual Acuity
Walking
Wrist Motion
Pushing/Pulling
Constant 67-100%
Constant 67-100%
Frequent 34-66%
Frequent 34-66%
Constant 67-100%
Constant 67-100%
Constant 67-100%
Constant 67-100%
Constant 67-100%
Constant 67-100%
Constant 67-100%
Constant 67-100%
Constant 67-100%
Frequent 34-66%
Constant 67-100%
Constant 67-100%
Constant 67-100%
Frequent 34-66%
Constant 67-100%
Frequent 34-66%
Frequent 34-66%
Frequent 34-66%
Frequent 34-66%
Constant 67-100%
Frequent 34-66%
Constant 67-100%
Frequent 34-66%
10-20 lbs
Up to 5 lbs
20-50 lbs
50+ lbs
It is the policy of The University of Texas MD Anderson Cancer Center to provide equal employment opportunity without regard to race, color, religion, age, national origin, sex, gender, sexual orientation, gender identity/expression, disability, protected veteran status, genetic information, or any other basis protected by institutional policy or by federal, state or local laws unless such distinction is required by law. http://www.mdanderson.org/about-us/legal-and-policy/legal-statements/eeo-affirmative-action.html
Additional Information
Requisition ID: 127759

Employment Status: Full-Time

Employee Status: Regular

FLSA: exempt and not eligible for overtime pay

Work Week: Varied

Fund Type: Hard

Pivotal Position: Yes

Minimum Salary: US Dollar (USD) 44,800

Midpoint Salary: US Dollar (USD) 57,400

Maximum Salary : US Dollar (USD) 70,000