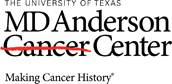 Job Information
MD Anderson Cancer Center

Sr Materials Management Representative (Monday-Friday 8am-4:45pm)

in

Houston

,

Texas
MISSION STATEMENT
The University of Texas MD Anderson Cancer Center in Houston is one of the world's most respected centers focused on cancer patient care, research, education and prevention. It was named the nation's No. 1 hospital for cancer care in U.S. News & World Report's 2018 rankings. It is one of the nation's original three comprehensive cancer centers designated by the National Cancer Institute.
SUMMARY
The primary purpose of the Senior Materials Management Services Representative position is to Acts a team lead for daily operations of MMS Warehouses including receipt, inspection, storage, distribution and delivery of computer equipment and peripherals and to provide support for the operations of all sections of Materials Management Services. This position impacts day-to-day operations of assigned areas and departments throughout the institution with respect to inventory and logistics of patient and research supplies, equipment and service. This position must also comply with all departmental, Q.I., safety, fire, JCAHO guidelines that apply to the Materials Management area. This position is expected to participate in in-house training in-services to gain information regarding new policies and procedures, to assure appropriate response to issues, to acquire or refresh skills or to enhance job performance. This position is required to perform housekeeping and maintenance functions not inclusive of those performed Environmental Services or Facilities Services both at the par level area or inventory location. This position is also responsible to interact with customers to identify concerns and effect resolutions and demonstrate ability to provide rapid response to problems and the ability to utilize concentration skills in stressful situations; Assist in development of policies and procedures to ensure the proper handling, processing and delivery of all merchandise; and Participate on assigned projects and/or committees, as required.
KEY FUNCTIONS
Logistics Area/Warehouse Area – act as team lead: Assist in coordination of maintenance and repair of delivery vehicles. Serve as backup---Perform receipt of supplies, linen and/or equipment by checking merchandise against order documents. Document deficiencies, if any, and refer problem situations to appropriate personnel for resolution. Deliver all requests for supplies, linen, equipment and/or packages to assigned areas in a timely and appropriate manner. Serve as backup---Drive regularly scheduled or unscheduled routes between buildings and deliver supplies, materials, and equipment; pick up, carry and deliver materials to specified locations. Serve as backup---Complete Driver Log following each trip and notate all gasoline purchases.
Serve as backup---Operate materials handling equipment to include carts, pallet jacks, hand truck and ergo-tug.
PARS Area-act as team lead:
Serve as backup---Maintain records for inventory, acquisition and transfer to ensure proper chain of custody for all deliveries and pickups.
Serve as backup---Place approved orders with vendors via computer download of par level inventories. In the event of a system failure, this function may be handled manually. Operate a handheld device for inventory management and/or signature capture.
Inventory Area-act as team lead:
Participates in preparing and conducting of inventories.
Serve as backup---Verify inventory computations by comparing them to physical counts of stock, and investigate discrepancies or adjust errors.
Serve as backup---Demonstrate competence in accessing information and performing tasks (issues, credits, print out of various reports) from the following software systems: materials management, point of use, patient charge labeling, linen management, package tracking and institutional mail.
Serve as backup---Determine proper storage methods, identification, and stock location based on turnover, environmental factors, and physical capabilities of facilities.
Serve as backup---Examine and inspect stock items for wear or defects, reporting any damage to supervisors.
Serve as backup---Store items in an orderly and accessible manner in warehouses, supply rooms, or other areas.
Serve as backup---Unload, breakdown, and sticker supplies, as required, for par level areas or inventory locations.
Serve as backup---Receive and count stock items and equipment and record data manually or via computer (Lawson, McKesson).
Linen Area-act as team lead:
Participates in preparing for and conducting inventories.
Serve as backup---Perform inventory and replenishment of supplies, linen and equipment in assigned par level area or inventory location.
Serve as backup---Check supplies, linen or equipment for integrity or expiration dates, if applicable, upon receipt from vendor and when restocking any area--par level, exchange cart or inventory area.
Makes rounds as necessary in assigned areas.
Equipment Area-act as team lead:
Perform routine maintenance and inspection of materials handling equipment utilized by Materials Management Services.
Serve as backup---Maintain and prepare emergency carts and perform accurate emergency cart checks on assigned units.
Serve as backup---Maintain supplies, tools, equipment, and storage areas in order to ensure compliance with safety regulations.
Serve as backup---Properly label or tag equipment or supplies before placing in the proper location.
Keep records on the use and/or damage of stock or stock handling equipment.
Other duties as assigned
REQUIRMENTS
EXPERIENCE
Required: Five years of relevant work experience to include three years in inventory, logistics or a related field.
Preferred: Associate's degree three years of business or administrative experience to include two years in logistics, inventory or a related field. With preferred Bachelor's degree, one year of experience in business, administrative, logistics, inventory, or related field.
EDUCATION
Required: High school diploma or equivalent.
Preferred: Associate's or Bachelor's degree.
It is the policy of The University of Texas MD Anderson Cancer Center to provide equal employment opportunity without regard to race, color, religion, age, national origin, sex, gender, sexual orientation, gender identity/expression, disability, protected veteran status, genetic information, or any other basis protected by institutional policy or by federal, state or local laws unless such distinction is required by law. http://www.mdanderson.org/about-us/legal-and-policy/legal-statements/eeo-affirmative-action.html
Additional Information
Requisition ID: 134842

Employment Status: Full-Time

Employee Status: Regular

FLSA: exempt and not eligible for overtime pay

Work Week: Days, Rotating, Weekends

Fund Type: Hard

Pivotal Position: No

Minimum Salary: US Dollar (USD) 33,200

Midpoint Salary: US Dollar (USD) 41,500

Maximum Salary : US Dollar (USD) 49,800

Science Jobs: No