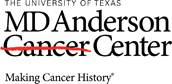 MD Anderson Cancer Center

Sr Administrative Assistant - Fac Mgt Fac Plan Design&Constr

in

Houston

,

Texas
Performs complex administrative and secretarial duties requiring judgment within general guidelines. Provide administrative support to director level leaders.
Administrative Support Coordinates meetings and department-wide event scheduling and provides administrative support. Composes formal and informal correspondence, mail merges, formats presentations, and creates reports, graphs, org charts, etc. Must be able to use Microsoft programs and demonstrate the ability to use proper grammar and spelling while composing and proofreading documents/materials.
Maintains departmental records, filing systems and coordinates records management for the department. Responsible for maintaining the emergency operations sustainable planner, job action sheets and call-down trees and keeping the most recent versions on the portal. Assists departmental content managers and staff with keeping the portal pages up to date. This may include developing and editing document libraries and departmental pages.
Provides assistance to Ergonomic Chair Assessment team with their scheduled chair appointments. Validates parking tickets for visitors. Tracks garage parking cards assigned to department.
HR Functions Kronos sign-off; enters positions into Brassring; schedules interviews; Assists the office manager with human resources activities for department. This includes ensuring institutional, divisional and departmental policies and procedures are maintained, developed, adhered to, and disseminated to all staff. Responsible for keeping organizational charts and employee phone lists up to date on the portal and preparing and forwarding JDUF requests for personnel actions and disciplinary action paperwork to the office manager for processing. Responsible for sending all documents for the personnel files to the office manager; Coordinates the FM365 onboarding activities with new employees; Processes temporary/permanent contractor badge requests through HR and records all requests into departmental tracking system.
Financial/Purchasing/Reconciliation/Reporting Responsible for entering, tracking and following up on purchase requisitions assuring all purchase orders are issued, paid and closed in a timely and accurate manner. This includes keeping proper documentation for invoices, receiving documents and all back-up that is required for reconciliation. Completes and submits check requests, petty cash, warehouse materials, etc.
Reconciles monthly vehicle usage reports against expensed/invoiced transactions.
Assists with asset transfer transactions, computer lease refresh activities and participates in Facilities Management's annual asset inventory reporting/activities. Assures all copies of asset transfers and computer refreshes are sent to the Office Manager.
Responsible for keeping departmental procard purchase logs and Real Estate checkbooks up to date on a daily/weekly basis and reconciling the procard purchases and Real Estate SOCC reports for all co/ctrs assigned by the last day of the month. Reconciliation documents must adhere to Facilities Management and institutional policies and procedures.
Orders office supplies, print products, office keys, pagers, long distance codes, etc. Assures that expenses are within budgetary guidelines and notifies the manager/director of any possible discrepancies. Works with Brand Central to ensure branding standards are met according to MD Anderson policy.
Responsible for education requests, travel requests, planning, arrangements and reimbursement. Assures that all educations requests are approved by the manager/director and submitted through Performance Programs and that all travel is approved by the manager/director and the FM Finance Office prior to processing.
Required: High school diploma or equivalent. Five years of administrative/secretarial experience. With preferred degree, one year of required experience.
Must pass pre-employment skills test as required and administered by Human Resources.
It is the policy of The University of Texas MD Anderson Cancer Center to provide equal employment opportunity without regard to race, color, religion, age, national origin, sex, gender, sexual orientation, gender identity/expression, disability, protected veteran status, genetic information, or any other basis protected by institutional policy or by federal, state or local laws unless such distinction is required by law. http://www.mdanderson.org/about-us/legal-and-policy/legal-statements/eeo-affirmative-action.html
Additional Information
Employee Status: Regular

Minimum Salary: US Dollar (USD) 38,800

Midpoint Salary: US Dollar (USD) 49,500

Maximum Salary : US Dollar (USD) 60,200