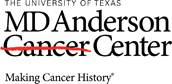 Job Information
MD Anderson Cancer Center

Senior Research Histology Technician - Endocorine Neoplasia

in

Houston

,

Texas
MISSION STATEMENT
The mission of The University of Texas M. D. Anderson Cancer Center is to eliminate cancer in Texas, the nation, and the world through outstanding programs that integrate patient care, research and prevention, and through education for undergraduate and graduate students, trainees, professionals, employees and the public.
SUMMARY
The primary purpose of the Senior Research Histology Technician position is to provide technical expertise, coordination, administrative support and/or supervision in histology for a research laboratory. Process and perform bone histology on rodents and human tissue samples. Prioritize technical aspects of in vivo experiments and bone histology and purchases under $1,000.
JOB SPECIFIC COMPETENCIES
I. Histology (55%)
Perform histology of bone and soft tissue specimens, including:
· Tissue fixation and preparation for processing.
· Decalcification of bone samples.
· Tissue embedding in paraffin or plastic blocks, trimming
· Tissue sectioning and staining using various staining protocols.
· Assess staining quality and will do staining troubleshooting.
· Electronic data acquisition of digital microscope images of slides.
· Using non-routine bone staining i.e. Sudan III for adipocytes, Picrosirius red for collage.
Immunohistochemical staining
· Performing immune-fluorescent staining on tissue sections.
· Develop new staining protocols for immunohistochemistry.
Help with tissue analysis on histological sections and detailed histomorphometry on bone tissue including:
· Counting osteoblasts and osteoclasts.
· Measuring mineral apposition rate and bone formation rate for dynamic bone histomorphometry.
· Measuring tumor burden.
· Counting osteoclasts at the tumor bone interface.
· Counting osteoblast at sites not affected by the tumor.
· Measuring the total amount of bone per limb.
· Capture high-quality images for publications, website, and training purposes using various magnifications including oil emersion objective lens.
Research reports and analyses:
· Prepare a detailed report weekly to be discussed with faculty on histology work progress in terms of workload, work priority, and a more cost-effective way for directing resources in the histology core.
· Prepare biweekly report for the data analysis performed by histomorphometry with a detailed description of the method of analysis used.
II. Equipment Maintenance and Sample Inventory (20%)
Equipment maintenance for histology.
· Develop new programs for automated tissue processing.
· Assessing the quality of chemicals used in tissue processing and changing solutions for tissue processing accordingly.
· Laboratory safety and maintenance of equipment:
· Will oversee equipment maintenance including
§ An automated microtome (for cutting tissue sections)
§ Cryostat (for citing frozen tissue)
§ An automated tissue processor (for tissue preparation for sectioning)
§ Embedding center (for tissue embedding)
Preparation and maintenance of storage and access systems for archiving of samples.
III. Training Others and Develop New Techniques (15%)
Training of students, fellows, and visitors in techniques of histopathology
· Supervising other lab members:
o Will supervise students and postdoc. In the lab for performing routine histology work.
o Will supervise other technicians who will do routine histology staining.
o Will be assessing the work of the students and technician for assurance, compliance, and quality control.
New techniques in the lab
· Learn and develop new techniques in laser capture microscopy.
· Learn and develop new techniques in laser confocal microscopy.
· Protocol development and modifications
o Will be working on the modification of routine histology staining including TRAP stain and H&E.
o Will develop a new protocol for staining frozen sections if needed.
o Will test and modify several staining for immunohistochemistry.
IV. Other Duties (5%)
Assist other laboratory faculty and staff with various work assignments when help is requested or as schedule permits.
Other duties as assigned
High school diploma or equivalent. With required education, three years of Histology Technician experience. With Associate's degree, one year experience in histopathology within the last ten years under the supervision of a pathologist (certified by the American Board of Pathology in Anatomic Pathology, or eligible) or an appropriately certified medical scientist. With successful completion of a National Accrediting Agency for Clinical Laboratory Science (NAACLS) accredited Histotechnician program, no experience is required. It is the policy of The University of Texas MD Anderson Cancer Center to provide equal employment opportunity without regard to race, color, religion, age, national origin, sex, gender, sexual orientation, gender identity/expression, disability, protected veteran status, genetic information, or any other basis protected by institutional policy or by federal, state or local laws unless such distinction is required by law. http://www.mdanderson.org/about-us/legal-and-policy/legal-statements/eeo-affirmative-action.html
Additional Information
Requisition ID: 137207

Employment Status: Full-Time

Employee Status: Regular

FLSA: non-exempt, eligible for overtime, and is subject to the provisions of the Fair Labor Standards Act (FLSA)

Work Week: Days

Fund Type: Soft

Pivotal Position: No

Minimum Salary: US Dollar (USD) 50,800

Midpoint Salary: US Dollar (USD) 63,500

Maximum Salary : US Dollar (USD) 76,200

Science Jobs: No