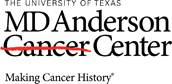 Job Information
MD Anderson Cancer Center

Senior Research Assistant - Dr. Pavan Bachireddy's Laboratory

in

Houston

,

Texas
Senior Research Assistant
Job Responsibilities
Recruiting a highly motivated, organized and enthusiastic Senior Research Assistant to help lead an emerging effort to develop and apply high-throughput, systematic functional genomic assays that interrogate cancer-immune interactions. Laboratory management responsibilities will be part of the role, especially at the beginning. The candidate should have a strong foundation in immunology and an understanding of molecular/cancer biology.
The lab uses the latest advances in unbiased, single cell profiling techniques combined with innovative bioinformatic methods to uncover the molecular and cellular circuitry governing responses to immunotherapies in hematologic malignancies. In vitro and in vivo genomic screens are critical approaches to functionally validate our findings.
Summary
The primary purpose of the Senior Research Assistant position is to provide supervision, special training to technical personnel, and/or highly technical work in medical and related research projects. The Senior Research Assistant conducts experiments in the area of molecular and cellular biology of cancer and immunology, discusses goals of each project with supervisor and receives verbal and/or written instructions from the supervisor on how to conduct an assay or experiment to achieve the goals of the project. Based on these discussions and basic instructions, the candidate will develop a step-by-step written procedure of specific actions required to conduct the experiment prior to proceeding.
Key Functions
Cell Culture, MacroMolecules, Hazardous/Radioactive Substrates & Patient Tissues: * Maintain stock cancer cell lines for cell culture, to include: growing, expanding, and freezing utilizing sterile techniques. * Ability to isolate and assay macromolecules such as DNA, RNA, and proteins. Successful completion of these assays may require knowledge of molecular biology techniques. * Ability for perform standard immunologic (e.g. primary T cell isolation, flow cytometry, ELISA) and molecular biology (e.g. PCR, cloning, Westerns) techniques. Some procedures will require the use of hazardous and/or radioactive substrates. Must maintain appropriate environmental surveys for radioactivity and other hazardous materials. and maintain records of hazardous chemicals and reagents as required. * Handle patient tissues, with familiarity of safety procedures.
Record Keeping & Professional Literature: * Manually and promptly record research data. Analyzes data, prepares graphs, charts, and/or tables for publications. Knowledge of word processing programs and spreadsheets. Discusses results from each assay to insure accuracy and comparability with previous results of similar assays and reconciles discrepancies as soon as possible. * Reads and discusses selected literature with supervisor and other laboratory personnel.
Lab Management Responsibilities, Assisting & Teaching Others: *Responsible for partial lab management duties such as stocking supplies, maintaining equipment, and ensuring lab productivity and workflow. * Assists other laboratory personnel with animal experiments as necessary, to include: injection of cancer cells, assessing tumor size, and harvesting tumors. ** Helps laboratory manager teach techniques to graduate students, surgical fellows, and other research personnel.
Education: Bachelor's degree in one of the natural sciences or related field.
Preferred Education: Master's Level Degree in immunology, cancer biology or related scientific discipline.
Experience: Three years of experience in scientific or experimental research work.
Preferred Experience: With preferred degree, one year of experience in scientific or experimental research work. Experience with genomics techniques and animal handling.
Onsite Presence: Is Required
Additional Information
Requisition ID: 137659

Employment Status: Full-Time

Employee Status: Regular

FLSA: exempt and not eligible for overtime pay

Work Week: Day/Evening, Days, Evenings

Fund Type: Soft

Pivotal Position: Yes

Minimum Salary: US Dollar (USD) 39,200

Midpoint Salary: US Dollar (USD) 49,000

Maximum Salary : US Dollar (USD) 58,800

Science Jobs: Yes