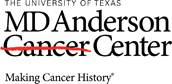 Job Information
MD Anderson Cancer Center

Senior Coordinator, Clinical Studies

in

Houston

,

Texas
Summary
The primary purpose of the Sr. Coordinator, Clinical Studies position is to provide independent and advanced patient care services and operational management for clinical trials in GI Medical Oncology. This position impacts research protocols and patients enrolled in designated protocols and ensures strict adherence to the policies and procedures of the institution.
Key Functions - Senior clinical Studies coordinator
Responsible for the overall effective operation of designated research protocols. Performs all of the functions of a Coordinator, Clinical Studies (see below). In addition, responsible for:
Protocol Operations
overall effective operation of designated protocols to include development, design and resolution of operations and budget issues in collaboration with the principal investigator or study sponsor.
Training/QA/Audits
Trains other support staff in study coordination to include providing training and guidance with regard to the policies and procedures that are related to conduct of clinical trials; planning, designing and conducting complex professional and ancillary staff education sessions to ensure protocol compliance and dissemination of new information and policies. Coordinates FDA submissions and supervises clinical trials audits. Performs QA audits to monitor compliance and accuracy of data. Compiles protocol data for manuscript submission.
Team Lead
Assists with supervisory functions, participates in the evaluation process. Performs protocol specific activities in the enrollment, evaluation of eligibility for clinical trials, planning of treatment, adherence to protocol schedules, adverse event reporting, etc.
Key Functions - clinical Studies coordinator
Coordinate for patient protocol screening and enrollment.
Screen patient for protocol eligibility.

Request insurance clearance prior to consenting patient.

Identify patient and coordinate scheduling follow-up appointment, labs, CT scan/MRI and other tests/procedures with data coordinators and/or PSCs at the GI Center.

Assist in obtaining informed consent document.

Pre-enroll in CORe per protocol.

Follow-up on screening tests/procedure for eligibility per protocol.

Obtain baseline data by interviewing patient/family and/or reviewing records.

Register and/or assign treatment in CORe.

Notify Patient Business Services for patient participation per protocol.

Complete documentation - informed consent note, eligibility note and on-study note.

Complete and submit research charge tickets per protocol (R0).

Send appointment request to CTRC and/or ATC per protocol.

Request outside records, tissue block/slides per protocol and maintain records.
Coordinate and assist patient during, after protocol treatment and off-study.
Coordinate protocol follow-up, labs, tests/procedures per protocol.

Interview patient and collect data - pill diary, toxicity, con-med and/or questionnaires.

Assist in assessing adverse events per CTCAE.

Assist in completing measurements per protocol.

Complete documentations - follow-up note, con-med, toxicity.

Maintain data in CORe/PDMS and/or complete case report forms as expected.

Assist in re-consenting patient as necessary.

Assist preparing SAE report.

Complete protocol deviation form as necessary.

Assist completing violation form and send to the Regulatory team for IRB submission.

Prepare for routine monitoring and/or audits.

Collect correlative samples per protocol and maintain records/database.

Complete end of study tests/procedures.

Complete Protocol Summary in CORe.

Follow patient for survival per protocol and document.

Assist preparing IRB Annual Continuing review, IND Annual Report, ePAAC, DSMB report per protocol.

Cover co-workers' patients as needed.
Assist the primary investigator in collection and evaluation of data.
Maintain screening/enrollment log.

Maintain informed consent binder.

Generate CORe/PDMS reports per request.
Attend meetings /conferences.
Attend departmental Clinical Research Review meeting including SAE review.

Attend departmental fellow presentation.

Attend bi-monthly staff meeting

Attend departmental quarterly meeting

Attend OPR presentations and classes.

Attend off-site conferences with approval.

Obtain a certification(s).
MARGINAL OR PERIODIC FUNCTIONS:
Other duties as assigned.

This position will require a person who is motivated and willing to learn new skills.

Represent department in a professional and appropriate manner within the institution, as well as externally.

Must also be able to maintain a satisfactory work environment by organizing and redistributing files, records, etc., requiring bending, stooping, reaching, manual handling, walking, visually inspecting, extended standing, sitting and repetitive motions. May be required to lift up to 15 pounds.

Requires use of typewriter and computer via keyboard, and operating facsimile machine, calculator, printer, photocopy machine, etc. Requires the use of push-button, multiple line telephone set. Master new software by utilizing available resources (other department personnel, reference manual, taking classes, etc.

Must be able to use all office equipment as noted above. Read and understand printed and written data in English.

The performance for all expected outcomes is measured by observation by supervisor, reports from physicians and co-workers, the accuracy and timeliness of work produced, and the demonstrated ability to effectively work under stress.
Bachelor's degree. Five years experience in area of research study or direct patient care obtained from nursing, data gathering or related field. May substitute required education degree with additional years of equivalent experience on a one to one basis. With preferred degree, three years of required experience. It is the policy of The University of Texas MD Anderson Cancer Center to provide equal employment opportunity without regard to race, color, religion, age, national origin, sex, gender, sexual orientation, gender identity/expression, disability, protected veteran status, genetic information, or any other basis protected by institutional policy or by federal, state or local laws unless such distinction is required by law. http://www.mdanderson.org/about-us/legal-and-policy/legal-statements/eeo-affirmative-action.html
Additional Information
Requisition ID: 138208

Employment Status: Full-Time

Employee Status: Regular

FLSA: non-exempt, eligible for overtime, and is subject to the provisions of the Fair Labor Standards Act (FLSA)

Work Week: Days

Fund Type: Soft

Pivotal Position: No

Minimum Salary: US Dollar (USD) 59,600

Midpoint Salary: US Dollar (USD) 74,500

Maximum Salary : US Dollar (USD) 89,400

Science Jobs: No