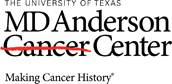 Job Information
MD Anderson Cancer Center

Research Data Specialist - Genomic Medicine

in

Houston

,

Texas
The mission of The University of Texas M. D. Anderson Cancer Center is to eliminate cancer in Texas, the nation, and the world through outstanding programs that integrate patient care, research and prevention, and through education for undergraduate and graduate students, trainees, professionals, employees and the public.
The primary purpose of the Research Data Specialist position is to, in cooperation with the Microbiome Core Facility and with Clinical faculty, design and implement processes/solutions associated with microbiome and clinical data sets mining, analysis, modeling, and predicting to enable informed research decisions. The Research Data Specialist will also function to monitor and recruit patients to microbiome-related clinical trials, including biospecimen collection and interventional studies.
JOB SPECIFIC COMPETENCIES
Research Support
Assists Microbiome Core Facility staff and with Clinical faculty to organize, cleanse and prepare data for loading

Assists above investigators to organize and prepare data for loading

Assists users at all levels to identify potential data management solutions to enhance productivity of the Microbiome-related research efforts

Assists Microbiome Core Facility staff and with Clinical faculty end users to perform analysis of requirements and develop prototypes

Identifies and develops data visualization methods for high fidelity data presentation

Assist key members of Microbiome-related researchers on data standards and data sharing with Alliances
Educational Activities
Maintains a level of professional expertise through educational programs:
•Attends appropriate departmental meetings and institutional continuing education programs
•Maintains working knowledge of current Code of Federal Regulation and Good Clinical practice guidelines as well as a comprehensive understanding of the research trial process.
Participates in the informed consent process and data collection into the departmental database, according to departmental and institutional policies.

Ensure protocol compliance and dissemination of new information and policies.

Participates in departmental research and protocol meetings.

Utilizes institutional and departmental databases to perform data retrieval for analysis.
-Designs retrieval templates for standard queries. Apply bio-statistical methods in analyzing clinical data such as pretreatment characteristics, response to treatment, toxicities, and mortality, etc.
Coordinates efforts with Systems Owners and Users
•Facilitates and coordinates the smooth flow of data management-related communication by acting as a liaison.
•Extracts and compiles various sources of information/large data sets from various systems or applications
•Sets up process for monitoring, tracking and trending information/data using various systems or applications
•Prepares well-organized, easily understood reports, analysis, and summary of findings for use by management
•Assists in preparation of regularly produced reports to support executive decision-making
•Researches and analyzes report results identifying opportunities/trends
•Works with internal, external and enterprise individuals as needed to research, develop and document new standard reports or processes
•Consolidates data from multiple sources, using industry based tools or manually; must be able to process data effectively using Microsoft Excel and, Business Intelligence tools
•Works with Microbiome Core Facility staff and with Clinical faculty to develop microbiome analyses
•Supports management and other team members as requested on all things data related
•Demonstrates excellent oral and written communication skills
•Possesses ability to work in a high demand and dynamic environment
•Possesses ability to solve problems and provide solutions to all aspects of data management challenges
•Other duties as required with limited supervision
Onsite Presence: Is Required
Working Conditions
Patient care environment.
This position requires:
Working in Office Environment
__ No
X Yes
Working in Patient Care Unit (e.g. Nursing unit; outpatient clinic)
__ No
_X Yes
Exposure to human/animal blood, body fluids, or tissues
__ No
X Yes
Exposure to harmful chemicals
X No
__ Yes
Exposure to radiation
X No
__ Yes
Exposure to animals
X No
__ Yes
Physical Demands
Indicate the time required to do each of the following physical demands:
Time Spent
Never
0%
Occasionally
1-33%
Frequently
34-66%
Continuously
67-100%
Standing
X
Walking
X
Sitting
X
Reaching
X
Lifting/Carrying
Up to 10 lbs.
X
10lbs to 50 lbs.
X
More than 50 lbs.
X
Pushing/Pulling
Up to 10 lbs.
X
10lbs to 50 lbs.
X
More than 50 lbs.
X
Use computer/keyboard
X
Education
Required: Bachelor's degree in a related field.
Preferred education: Master's degree in a related field.
Experience
Required: Two years research study experience. May substitute required education degree with additional years of equivalent experience. With preferred degree, no experience required. Related experience in the fields of clinical or biological research preferred.
Preferred: Experience with consenting patients, biospecimen collection, tracking patients enrolled in studies for IRB continuing reviews, amending protocols for IRB review as needed.
It is the policy of The University of Texas MD Anderson Cancer Center to provide equal employment opportunity without regard to race, color, religion, age, national origin, sex, gender, sexual orientation, gender identity/expression, disability, protected veteran status, genetic information, or any other basis protected by institutional policy or by federal, state or local laws unless such distinction is required by law. http://www.mdanderson.org/about-us/legal-and-policy/legal-statements/eeo-affirmative-action.html
Additional Information
Requisition ID: 135828

Employment Status: Full-Time

Employee Status: Regular

FLSA: exempt and not eligible for overtime pay

Work Week: Days

Fund Type: Soft

Pivotal Position: No

Minimum Salary: US Dollar (USD) 44,000

Midpoint Salary: US Dollar (USD) 55,000

Maximum Salary : US Dollar (USD) 66,000

Science Jobs: No