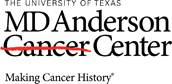 Job Information
MD Anderson Cancer Center

Research Data Specialist - Genitourinary Medical Oncology

in

Houston

,

Texas
Research Data Specialist - Genitourinary Medical Oncology
KEY FUNCTIONS
Designs, implements, monitors and reports on clinical research project status, ensuring on-time performance:
· Responsible for accurate and timely capture of subject information into various research data system applications. Requires knowledge of various disease states and the ability to determine the appropriate clinical information to report. Information reviewed may include, but is not limited to treatment records, clinical evaluations, diagnostic test results, records of surgery, and pathology information.
· Utilizes systems for controlling the data flow for single-institution and/or multi-center projects. Systems may include a range of industry standard word processing applications to web accessible databases.
· Works closely with patient care team to ensure consistency between protocol database and source documentation. Performs source document verification of protocol compliance and drug accountability prior to research data capture. Generates written internal queries to other teams related to missing/deficient source documentation, patient charts and other outside documents.
· Participates in meetings with principal investigator and research team to review protocol data status.
· Develops protocol-specific tools, such as backlog of pending data collection and other study related materials needed for data entry consistency and maintain the tools for utilization.
· Provides oversight of non-monitored IND trials by preparing and submitting protocol specific reports and ensures completion of data entry.
· Reviews new concepts and protocols in development. Communicates recommendations regarding protocol inconsistencies and protocol requirements related to data gathering.
Provides technical support and troubleshoots technical issues related to research data systems:
· Manages user accounts for all documentation team members and assist with resolution for any data system access issues.
· Helps troubleshoot internal system access, software configuration, and research data system usage issues remotely or in-person for all users in the department.
· Assists in orientation and training of current and new documentation team personnel in the proper use of research data systems and assist in any comprehension issues.
· Executes and/or generates reports to monitor security compliance, data integrity, and service quality as needed.
Maintains a level of professional expertise through educational programs:
· Attends appropriate protocol related meetings, trainings and institutional continuing education programs and obtains supplemental education as needed through use of reference materials, lectures, team trainings to strengthen individual data gathering foundation/skills.
· Shares and implements new processes to increase data efficiency.
· Attends approved off-site meetings and conferences.
· Maintains working knowledge of current Code of Federal Regulation and Good Clinical Practice guidelines as well as a comprehensive understanding of the research trial process, including but not limited to eligibility and disease processes to be supplement new staff training and data entry process improvement.
Provides support for research staff peers; an education and training element within the team:
· Trains and/or orients Data Entry Operators (DEO) and Coordinators of Research Data (RDC) to the department and to clinical research procedures/processes. Serves as a resource for data research personnel regarding protocols and compliance information.
· Communicates with Trial Oversight, patient care team and others regarding upcoming deadlines related to data, and relays other pertinent information to specific teams .
· Proactively obtains missing documentation for data entry completion.
· Assists with the development of educational presentations to ensure data quality and consistency.
· Implements changes to meet protocol goals related to data quality and accuracy.
· As needed, participates in data lock taskforce teams.
Assists with Protocol Data Quality Assurance Needs:
· In consultation with the Sr. Technical Writer, participates and fulfills and publication preparation needs.
· Attends and participates in publication preparation meetings with the PI and Sr. Technical Writer.
· Assists and completes data gathering for toxicity reports, response, progression, demographics and other clinical data to link with translational lab data.
· For non-monitored IND trials, completes reports for collaborators as needed and ensures quality data is completed. Attend PI meetings when scheduled.
· Attends and participates in protocol start up meetings (Pre-SIV, SIV and Post-SIV) and close-out visits.
· Participates in the development of policies, procedures, and work flow processes to ensure project efficiency and effectiveness related to assigned protocols.
· Attends and participates in monitor visits for assigned protocols.
Communicates in a manner that fosters a positive, productive environment:
· Demonstrates proactive and effective oral and written communication skills when contactingother institutions, patients, and agencies (i.e., NCI, pharmaceutical companies, sponsoring agencies, phone, email, and/or face to face interactions. Assimilates pertinent information in order to compose written correspondence.
· Advocate for the clinical research process per institutional, divisional, and departmental SOPs in keeping with Good Clinical Practice for research.
· Other duties as assigned.
Education Required: Bachelor's degree in a related field.
Experience Required: Two years research study experience. May substitute required education degree with additional years of equivalent experience or completed years of college on a one to one basis.
It is the policy of The University of Texas MD Anderson Cancer Center to provide equal employment opportunity without regard to race, color, religion, age, national origin, sex, gender, sexual orientation, gender identity/expression, disability, protected veteran status, genetic information, or any other basis protected by institutional policy or by federal, state or local laws unless such distinction is required by law. http://www.mdanderson.org/about-us/legal-and-policy/legal-statements/eeo-affirmative-action.html
Additional Information
Requisition ID: 127657

Employment Status: Full-Time

Employee Status: Regular

FLSA: exempt and not eligible for overtime pay

Work Week: Days

Fund Type: Soft

Pivotal Position: No

Minimum Salary: US Dollar (USD) 44,000

Midpoint Salary: US Dollar (USD) 55,000

Maximum Salary : US Dollar (USD) 66,000