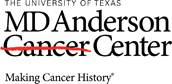 Job Information
MD Anderson Cancer Center

Program Manager, Surgery Publications (Scientific Writing)

in

Houston

,

Texas
Program Manager, Surgery Publications
The mission of the Division of Surgery is to advance oncologic surgery in the nation and the world through safe, high-quality, multidisciplinary patient care, research and education. Our vision is to be the most transformative oncologic surgery program in the world. The Division of Surgery is comprised of nine specialized departments at http://inside.mdanderson.org/departments/dos/departments.html that provide efficient and exceptional services.
SUMMARY
Manage major editorial projects; support the chairman, faculty, and staff in preparing manuscripts of journal articles, book chapters, grant proposals, newsletters, and other documents.
JOB SPECIFIC COMPETENCIES
Original Composition
Writes original documents including book chapters, medical/scientific journal articles, abstracts for scientific/medical conference articles, and newsletters. Writes complete medical journal articles based on poster presentations from scientific meetings, performing library research as necessary. Writes point-by-point response letters to reviewers' criticisms of journal articles that have been "accepted with revision." Addresses the criticisms of each reviewer, point-by-point, after conferring with the author of the manuscript. Revises the manuscript accordingly and resubmits the manuscript to the journal.
Edits, writes, and rewrites medical/scientific manuscripts, grant proposals, book chapters, newsletter material, and other documents substantively and developmentally. Finished products demonstrate knowledge of subject matter in multiple subject areas of medicine/basic science. Works effectively on several projects at one time, establishes project schedules, and meets established deadlines.
Identifies and corrects errors in grammar, punctuation, spelling, syntax, organization, focus, and content of manuscripts according to publisher's guidelines. Applies reading comprehension, logic, and reasoning skills to follow and/or defend the argument in highly technical medical/scientific manuscripts written for a professional audience.
Major Project Management
Manages production of major projects such as books, journals, newsletters, and other documents. Manages several projects at one time, establishes project schedules, and meets established deadlines. Contacts authors by phone or in person to establish time schedules, queries authors in writing about possible problems in the manuscripts, and sends manuscripts back to authors with appropriate typed correspondence. Obtains copyright permissions from publishers for reuse of figures and tables in new manuscripts of journal articles or book chapters. Manages publication of books by: acting as the liaison with the book publisher; procuring manuscripts from book chapter authors; copyediting book chapters; correcting chapter page proofs; and writing the preface, introduction, and advertising copy for the book.
Conducts research on scientific topics via the library and Internet as required, writes drafts of articles, and assists in preparing camera-ready art, slides, and lecture materials. Manages all major institutional publication projects, such as contributions to the Research Report and the Patient Care Report.
Reporting, Newsletters, Project Retention
Responsible for the development of the monthly departmental faculty activity report for submission to the Division of Surgery. Oversees preparation of materials for this report by the administrative assistants.
Writes an annual departmental newsletter that is mailed out as a public relations device to departmental staff, former fellows, M. D. Anderson department heads, and physicians referring patients to our department. Supervises clerical staff in the production and distribution of this newsletter.
Maintains files of all edited projects and final copies of manuscripts, grants, newsletters, and book chapters. Maintains files of reference materials, such as reprints of publications, in an up-to-date, organized, and easily accessible manner. Manages and maintains an electronic database of all departmental publications.
Other duties as assigned
Education Required: Bachelor's degree.
Education Preferred: Master's degree in Education.
Experience Required: Ten years experience as an editor/writer in life science or medicine.
Experience Preferred: Experience working with research investigators, previous work experience in a research facility, hospital, or university writing research publications.
With preferred degree, eight years experience as an editor/writer in life sciences or medicine.
It is the policy of The University of Texas MD Anderson Cancer Center to provide equal employment opportunity without regard to race, color, religion, age, national origin, sex, gender, sexual orientation, gender identity/expression, disability, protected veteran status, genetic information, or any other basis protected by institutional policy or by federal, state or local laws unless such distinction is required by law. http://www.mdanderson.org/about-us/legal-and-policy/legal-statements/eeo-affirmative-action.html
Additional Information
Requisition ID: 136053

Employment Status: Full-Time

Employee Status: Regular

FLSA: exempt and not eligible for overtime pay

Work Week: Days

Fund Type: Soft

Pivotal Position: Yes

Minimum Salary: US Dollar (USD) 68,400

Midpoint Salary: US Dollar (USD) 85,500

Maximum Salary : US Dollar (USD) 102,600

Science Jobs: Yes