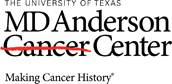 Job Information
MD Anderson Cancer Center

Physician Assistant - Stem Cell Transplantation

in

Houston

,

Texas
The primary purpose of the Physician Assistant, in the Department Stem Cell Transplantation and Cellular Therapy, is to promote and maintain the health of SCT/CT patients by providing direct diagnostic and therapeutic patient care across the care continuum working under the direction of their supervising attending physician and departmental patient care guidelines. Impacts quality of patient care and patient outcomes throughout the disease process.
KEY FUNCTIONS
Performs history, review of systems (ROS) and physical exams for consults, new patients, and follow up patients being evaluated for hematopoietic transplantation and/or cellular therapies.
Documents the findings, as well as the plan of care as determined by the supervising attending physician and care team.
Identifies pertinent medical risks to transplant, manages chronic diseases/comorbidities or makes referrals to the appropriate specialist.
Discusses relevant findings with the physician.
Ensures that all appropriate medications, home health orders, blood products, electrolytes, and vaccinations are ordered and administered.
Educates patient/family about the stem cell transplant process, medical issues, outcomes, role of the caregiver, medication management, and manages expectations.
Serves as a point of contact for medically-related questions or concerns after appropriate RN triaging.
Uses critical thinking to manage care of stem cell transplantation and cellular therapy patients.
Interprets and follows lab results/imaging, identifies treatment-related complications such as GVHD symptoms and infection, and coordinates care with outside physicians.
Performs peer-to-peer justifications of imaging and supportive medication.
Performs skin biopsies.
Required to attain and maintain privileges through the Medical Staff Office for performance of bone marrow aspiration/biopsy unless medically exempt. May individually choose to acquire and maintain privileges for lumbar puncture, and ommaya taps.
Participates as team member by documenting, when appropriate, patient history, ROS, physical exam and plan of care in a timely manner consistent with institutional policy; coordinates and collaborates with other team members such case managers, social workers, coordinators, schedulers, nursing staff, business center, etc.
Submits charges per institutional charge capture policies.
Maintains all required licensures and certifications as determined by institutional and departmental credentialing standards.
Attends institutional and departmental and midlevel provider meetings as scheduled.
Demonstrates role and responsibility of SCT/CT PA when precepting and educating new employees.
Outpatient responsibilities:
Evaluate patients in the outpatient setting.
Complete thorough evaluation of consults, new patients, and follow ups.
Perform patient education and expectation management.
Perform chemotherapy teaching, and teaching for supportive medications.
Serve as a point of contact for patients' medically related questions and concerns after appropriate RN triaging.
Manage comorbidities and make appropriate referrals.
Identify pertinent medical risks to transplant.
Communicate findings clearly and concisely to team members and consulting physicians.
Document evaluations and submit billing in a timely manner per institutional policy.
Identify treatment-related complications and infection.
Order blood and platelets, vaccinations, electrolyte replacements, and supportive medications.
Perform peer-to-peer justifications for imaging and supportive medications after initial RN and business center review, deferring peer-to-peer justifications of transplants and chemotherapy to physicians.
Perform skin biopsies.
Follow-up on laboratory tests, imaging, and consults.
Order clinical studies as per guidelines and protocol.
Identify and refer appropriately for complications related to CVC.
Co-manage pre-code situations.
Assist in the communication of discharge to home care plan with the multidisciplinary team and coordination of long term follow up with local physicians.
Coordinate referrals/consults.
Order appropriate medical interventions based on SCT/CT Care Guidelines.
Perform bone marrow biopsy/ aspiration procedures unless medically exempt.
Write or facilitate home health orders.
Fill out FMLA/Disability paperwork on patients' behalf in the outpatient setting.
Provide cross coverage for urgent needs and clinic support for outpatient midlevel providers when necessary.
EDUCATION
Required:
Graduate of a Physician Assistant training program approved by the Council of Medical Education of the American Medical Association.
EDUCATION
Preferred: At least 1 year of experience in a PA role.
LICENSURE / CERTIFICATION
Required: All of the following:
PA certification by the National Commission of Certification of Physician Assistants.
Licensed by the Texas State Board of Physician Assistant Examiners.
MAY BE REQUIRED: Eligible to be granted limited prescriptive authority by the State of Texas.
Must meet the American Heart Association Basic Life Support (BLS), ACLS (Advanced Cardiac Life Support) or PALS (Pediatric Advanced Life Support) certification requirements.
It is the policy of The University of Texas MD Anderson Cancer Center to provide equal employment opportunity without regard to race, color, religion, age, national origin, sex, gender, sexual orientation, gender identity/expression, disability, protected veteran status, genetic information, or any other basis protected by institutional policy or by federal, state or local laws unless such distinction is required by law. http://www.mdanderson.org/about-us/legal-and-policy/legal-statements/eeo-affirmative-action.html
Additional Information
Requisition ID: 134043

Employment Status: Full-Time

Employee Status: Regular

FLSA: exempt and not eligible for overtime pay

Work Week: Days

Fund Type: Hard

Pivotal Position: Yes

Minimum Salary: US Dollar (USD) 93,600

Midpoint Salary: US Dollar (USD) 117,000

Maximum Salary : US Dollar (USD) 140,400