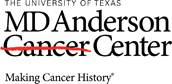 Job Information
MD Anderson Cancer Center

Physician Assistant - Plastic Surgery

in

Houston

,

Texas
Physician Assistant opportunity in Plastic Surgery Department. Ideal candidate will be a Physician Assistant with plastic surgery or surgical experience. Department will consider new graduates.
Key Functions
Clinical Patient Care
Provides quality patient care in relation to the patient's prescribed diagnosis, treatment, age group, development and other identified needs. Performs patient assessment, writing progress notes and/or orders which are accurate, clear, legible and complete according to the standards set by Medical Records. Consistently monitors notes and lab values as part of assessment. Communicates, in a timely fashion, all physical findings and other pertinent information regarding the patient to medical staff. Notifies other health care professionals (e.g. speech pathology or radiology) regarding required interventions, as indicated by medical staff.

Performs dictations in a timely, thorough, well-organized, and accurate manner. Performs written work in a thorough, accurate, well-organized and legible manner. Completes, notes summaries, evaluations, and other medical records using the standards set by the Department of Medical Records. Performs patient care duties (i.e. wound care, dressing changes, debridement, etc.) as directed by the supervising physician. Provides information to the patient regarding wound care, diet, amount of exercise, etc. Arranges for care by visiting nurses, when appropriate.

Consistently performs indicated diagnostic/therapeutic procedures as directed by medical staff. Gathers appropriate data and policy information prior to performing medical procedure. Documents procedures according to institutional policies as set by Medical Records. Facilitates communication between patient/family members and physician/interdisciplinary team; assists with patients' problems, questions, concerns and provides support.

Based on working knowledge of underlying pathophysiology, utilizes advanced assessment skills to anticipate complex patient problems (physiologic or psychologic) specific to Plastic Surgery. Predicts patient and family learning needs specific to Plastic Surgery. Communicates information to attending physician and performs appropriate interventions. Communicates with patient/family in a timely fashion, and provides necessary information regarding plan of care.

Performs other tasks and duties as delegated by the supervising physician. Consistently performs any additional duties that are indicated to maintain and improve the delivery of care to Plastic Surgery patients. Demonstrates flexibility and teamwork ability to facilitate accomplishments of duties.
Outpatient
Obtains patient's medical, personal, and social histories; obtains signed consent forms; and performs physical evaluations on patients. Obtains histories and physical of patients for preoperative history and physical exams or primary medical evaluations which are performed according to institutional standards set by Medical Records. Ensures that data is complete, accurate, current, and reflects clinical physiology/pathophysiology. Ensures that data collected is communicated to attending physician and associated medical staff in a complete, concise and organized fashion.

Sets up video camera (which weighs over 25 pounds) daily in the clinic to facilitate patient preoperative video recordings. Provides preoperative preparation for the patient by completing yellow surgery scheduling forms, obtaining signed consent forms, handles pre-certification insurance concerns, ordering breast implants when appropriate, and ordering autologous blood when appropriate.

Performs postoperative follow-up assessments on patients in the clinic.

Documents findings in the follow-up notes according to institutional standards as set by Medical Records. Communicates clinical evaluation to attending physician and medical staff. Performs appropriate interventions as indicated by the clinical assessment. Carries out diagnostic/therapeutic procedures under the direction of attending physician, including nipple areolar tattooing and tissue expansion procedures on patients which require above average manual dexterity and the use of specialized instruments and materials.

Follows preoperative checklist to insure smooth transition of patients from clinic to surgery. Completes the surgery scheduling forms according to instructions set by Surgery Scheduling. Makes sure signed consent form is placed in the medical record. Orders breast implants per instructions provided by the Department (blue manual). Orders autologous blood per guidelines established by Transfusion Medicine.

Dictates or writes primary medical evaluations, preoperative histories and physicals, progress notes, follow-up notes, discharge summaries, summary lists, and follow-up letters to referring physicians. Dictates items in a clear, pleasant, and understandable voice using a telephone or manually writing legible notes.

Provides medical information as requested by the Administrative Manager or designee to facilitate insurance pre-authorization and reimbursement.
Surgery
Works with designated operating room technician who is responsible for microscopes (which are either pushed on a roller cart up to 100 pounds or suspended from the wall) and Doppler/laser probes (weighing up to 25 pounds), maintains clinic checklist on Doppler monitor status; availability, maintenance, and condition. Ensures that a working Doppler/laser unit and probe is available for surgical cases as requested by the faculty surgeon.

On a daily, as-needed basis performs first and second assist in surgery as directed by the physician. Demonstrates manual dexterity in use of scalpel and knife. Performs retraction and suctioning, assistance with sutures, and direct hemostasis as needed. As "first assist", performs surgical procedures to include retraction and cutting suture, under the direct supervision of the physician. Second assist may include raising a full thickness skin graft or closing donor sites under the direct supervision of the physician. Note: Physician Assistant may need to accompany and assist surgeon at a facility other than M. D. Anderson Cancer Center.

Responsible for writing postoperative orders. Responsible for ensuring the patient's smooth transition to the recovery room and/or surgical intensive care unit/microvascular flap unit; reports patient's medical status to the nurse in charge of the patient.
Inpatient
Makes daily rounds with faculty on in-patients, before clinic, conference, or OR duties, by walking from office to inpatient rooms. Performs a variety of inpatient patient care activities (both patient and clinic area): wound care and dressing changes, removal of drain and sutures, etc. Provides discharge planning for inpatients. Makes arrangements for follow-up care in the Plastic Surgery clinic. Responsible for inpatient consults when attending physician is unavailable.
EDUCATION:
Required: Graduate of a Physician Assistant training program approved by the Council of Medical Education of the American Medical Association.
EXPERIENCE:
Required: None.
Preferred: Plastic surgery or surgical experience.
LICENSURE/CERTIFICATION:
Required: PA certification by the National Commission of Certification of Physician Assistants. Licensed by the Texas State Board of Physician Assistant Examiners.
MAY BE REQUIRED: Eligible to be granted limited prescriptive authority by the State of Texas.
WORKING CONDITIONS
This position requires working in Patient Care Unit (e.g. Nursing unit; outpatient clinic). Refer to the Position Description for specific ADA requirements.
It is the policy of The University of Texas MD Anderson Cancer Center to provide equal employment opportunity without regard to race, color, religion, age, national origin, sex, gender, sexual orientation, gender identity/expression, disability, protected veteran status, genetic information, or any other basis protected by institutional policy or by federal, state or local laws unless such distinction is required by law. http://www.mdanderson.org/about-us/legal-and-policy/legal-statements/eeo-affirmative-action.html
Additional Information
Requisition ID: 126052

Employment Status: Full-Time

Employee Status: Regular

FLSA: exempt and not eligible for overtime pay

Work Week: Days

Fund Type: Hard

Pivotal Position: Yes

Minimum Salary: US Dollar (USD) 93,600

Midpoint Salary: US Dollar (USD) 117,000

Maximum Salary : US Dollar (USD) 140,400