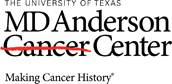 Job Information
MD Anderson Cancer Center

Per Diem Nurse- Clinical and Translational Research Center (CTRC)

in

Houston

,

Texas
Position Title: Per Diem Nurse
Department: Clinical & Translational Research Center
Division: Ambulatory Operations
Reports to: Assistant Nurse Manager
Mission Statement
The mission of The University of Texas M. D. Anderson Cancer Center is to eliminate cancer in Texas, the nation, and the world through outstanding programs that integrate patient care, research and prevention, and through education for undergraduate and graduate students, trainees, professionals, employees and the public.
Summary
The primary purpose of the Per Diem Nurse position is to positively affect patient outcomes by providing, coordinating, and supporting evidence based direct patient care across the continuum of care. The highest quality of patient care and the appropriate use of resources is achieved in collaboration with the interdisciplinary team.
Core Values
Caring Behaviors
Courtesy: Is respectful and courteous to each other at all times

Friendliness/Teamwork: Promotes and rewards teamwork and inclusiveness; Is sensitive to the concerns of our patients and our co-workers
Integrity Behaviors
Reliability: Communicates frequently, honestly and openly

Accountability: Holds self and others accountable for practicing our values

Safety: Notices a safety concern and brings it to someone's attention; Models safe behaviors (wears badge, washes hands, keeps work area clean and orderly)
Discovery Behaviors
Responsiveness: By his/her actions, creates an environment of trust; Encourages learning, creativity and new ideas

Personal Leadership/Self-Initiative: Helps others to identify and solve problems; Seeks personal growth and enables others to do so

Key Functions
Transformational Leadership : Per Diem Nurse must lead others (co-workers, patients, families, significant others) to where they need to be in order to meet the demands of their future care needs .

Organizes and prioritizes work of patient care team

Assures continuity of care as patients transition across the continuum through appropriate discharge planning, patient education and coordination of services

Practice autonomously within the scope of professional nursing practice.

Structural Empowerment: Per Diem Nurse is empowered to problem solve in order to meet organizational and unit goals and achieve desired outcomes.
Active member in shared decision making model at unit level

Accountable for identifying barriers to patient care and solutions

Active in developing strong relationships and partnerships with the organization to improve patient outcomes .
Exemplary Professional Practice : Per Diem Nurse has a comprehensive understanding of the role of professional nursing in the institution that is demonstrated in the relationships with patients, families, and interdisciplinary team members.

Trains, coaches and assists team members to ensure optimum patient care and efficient use of resources.

Accountable for the management and provision of patient care in assigned area.

Effectively and consistently functions in related roles as required; i.e. charge nurse, preceptor, clinical coach, protocol manager

Demonstrates clinical competency and compassion in providing care, using technology, administering medications, performing procedures and managing emergencies

Assesses patient's needs for nursing care and other services.

Collaborates with physicians, other services, patient and patient's family to plan care and evaluate outcomes.

Acts as a patient and family advocate in order to uphold patient rights

New Knowledge, Innovation, and Improvements : Per Diem Nurse is responsible for the integration of innovation and research based findings into daily patient care practices.

Improves practice by integrating results and theories of research studies.

Participates in /leads evidenced based practice projects

Participates in the redesign of care delivery for unit/center patient population

Empirical Quality Results: Per Diem Nurse seeks solutions to problems inherent in our institution rather than creating work arounds.

Ensures integration of safety and quality standards into practice and delivery of team care

Minimizes at risk behavior in self and others

Actively reports using the Good Catch and incident reporting systems

Collaborates with others in quality and performance improvement efforts

Documents care according to established standards

Other Duties as Assigned

Core Competencies
IC – Analytical Thinking:

Gather relevant information systematically;

Break down problems into simple components; and

Make sound decisions.

IC – Build Relationships:

Initiate, develop, and manage relationships and networks; and

Show sincere interest in others and their concerns.

IC – Innovative Thinking:

Approach problems with curiosity and open-mindedness; and

Offer new ideas, solutions and/or options.

TC - Patient Care:

Demonstrates population-based competencies (age-specific, diversity) which cross the continuum of care

Functions within their professional scope

TC – Professionalism:

Demonstrates commitment to collaborative professional relationships with physicians and all members of the heath care team

Demonstrates a high level of responsibility, ethical practice, sensitivity to a diverse patient population and adherence to legal and regulatory requirements

Demonstrates a commitment to excellence (i.e. proper hand washing practices) and on-going professional development.

IC - Self-Adaptability:

Work in situations involving uncertainty, shifting priorities, and rapid change

Deal constructively with mistakes and setbacks

Demonstrate flexibility.

IC - Technical/Functional Expertise:

Demonstrate technical proficiency required to do the job

Possess up-to-date knowledge in the profession

Provide technical expertise to others.

Education
Required: Graduate from an accredited school of professional nursing.
Preferred: Bachelor of Science in Nursing; Master of Science in Nursing
License/Certification
Required: Current State of Texas Professional Nursing license (RN)
Preferred: Certification in Oncology or specialty practice area.
Experience
Required: None
Preferred: Two to four years relevant clinical experience.
Working Conditions
This position requires:
Working in Office Environment
X__ No
__ Yes
Working in Patient Care Unit (e.g. Nursing unit; outpatient clinic)
__ No
X Yes
Exposure to human/animal blood, body fluids, or tissues
__ No
X Yes
Exposure to harmful chemicals
__ No
X__ Yes
Exposure to radiation
__ No
X Yes
Exposure to animals
X No
__ Yes
Physical Demands
Indicate the time required to do each of the following physical demands:
Time Spent
Never
0%
Occasionally
1-33%
Frequently
34-66%
Continuously
67-100%
Standing
X
Walking
X
Sitting
X
Reaching
X
Lifting/Carrying
Up to 10 lbs
X
10lbs to 50 lbs
X
More than 50 lbs
X
Pushing/Pulling
Up to 10 lbs
X
10lbs to 50 lbs
X
More than 50 lbs
X
Use computer/keyboard
X
Graduation from an accredited school of professional nursing. One year of relevant clinical nursing experience. Current State of Texas Professional Nursing license (RN). It is the policy of The University of Texas MD Anderson Cancer Center to provide equal employment opportunity without regard to race, color, religion, age, national origin, sex, gender, sexual orientation, gender identity/expression, disability, protected veteran status, genetic information, or any other basis protected by institutional policy or by federal, state or local laws unless such distinction is required by law. http://www.mdanderson.org/about-us/legal-and-policy/legal-statements/eeo-affirmative-action.html
Additional Information
Requisition ID: 124850

Employment Status: Per Diem

Employee Status: Regular

FLSA: non-exempt, eligible for overtime, and is subject to the provisions of the Fair Labor Standards Act (FLSA)

Work Week: Day/Evening, Days, Evening/Night, Evenings, Nights, Rotating, Varied, Weekends

Fund Type: Hard

Pivotal Position: Yes

Minimum Salary: US Dollar (USD) 45,448

Midpoint Salary: US Dollar (USD) 45,448

Maximum Salary : US Dollar (USD) 45,448