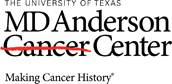 Job Information
MD Anderson Cancer Center

Patient Services Coordinator - Cancer Prevention Center

in

Houston

,

Texas
The mission of The University of Texas M. D. Anderson Cancer Center is to eliminate cancer in Texas, the nation, and the world through outstanding programs that integrate patient care, research and prevention, and through education for undergraduate and graduate students, trainees, professionals, employees and the public.
The hours for this position is 9:00 pm -6:00 pm.
Schedules and coordinates patient appointments including provider visits, diagnostic tests, procedures, and treatments based on provider orders. Communicates pertinent information regarding appointments, scheduling, and prepayment to families, physicians, team members, and other patient care areas. Arrives patients for appointments which may include collection of co-payments and validation of patient insurance and demographics. Prepares and maintains daily appointment templates and/or patient records in One Connect. Demonstrates proficiency working in all required One Connect applications (i.e. Cadence, Welcome Kiosk, MyChart, schedule orders workqueues, and in-basket messaging pools). Responds to MyChart messages and phone calls in a timely manner. Follows standard operating procedures for institution and center.
JOB SPECIFIC COMPETENCIES:
Service Excellence
Provides service to our stakeholders, including patients, caregivers, colleagues and each other, in a safe, courteous, accountable, efficient and innovative manner to include:
a. Safety: Provides an environment of well-being for patients, their families and other stakeholders
b. Courtesy: Creates a positive, compassionate, individual experience through communication and teamwork by addressing the needs, wants, stereotypes and emotions of each person
c. Accountability: Applies expertise and commits to the highest level of service and accepts responsibility for the result
d. Efficiency: Delivers seamless operation of systems and processes in a timely manner
e. Innovation: Advances knowledge and patient care in a solution-oriented environment that is conducive to learning and encourages acceptance of new research, techniques and technologies
Communication
Patient/Family & Multidisciplinary Team Interaction:
a. Greets, orients and answers questions
b. Advises patients and family members of available services
c. Schedules provider appointments, diagnostic tests, procedures, and treatments
d. Assists in maintaining a safe environment for patients, co-workers, and visitors by performing environmental rounds
e. Takes patient photos and initiates patient arm bands for identification ensuring accuracy and patient safety
Coordination of Care:
a. Accurately schedules patient appointments from patient appointment desk or the schedule orders workqueue; also uses patient communication received via in-basket messaging for coordination of appointments
b. Manages the schedule orders workqueue to ensure timely scheduling of appointments based on expected dates
c. Communicates pertinent information regarding appointments, scheduling, and necessary preparations to patients, families, physicians, team members, and other patient care areas in person, by mail, by phone, by online applications, or by in-basket messaging
d. Schedules and coordinates patient appointments for the benefit of the patient, considering factors such as patient demographics, other scheduled appointments, patient preference, etc.
e. Schedules orders based on designated procedures defined by leadership; seeks clarification of orders, when needed.
f. Ensures that scheduling actions needed, based on patient appointment reminder responses, are completed daily, as assigned.
Record Maintenance:
a. Prepares patient materials and documentation according to established procedures.
b. Uses all functions of One Connect to ensure efficient scheduling and record maintenance.
c. Prepares and maintains daily appointment templates and/or patient records electronically and/or manually as directed
d. Updates relevant patient information in order to maintain an accurate and thorough patient record
e. Protects the security and confidentiality of patient information at all times
Financial Activities
a. Reviews and collects patient payments, including co-payments, deductibles, and other pre-payments required for services rendered
b. Updates payment information in One Connect when directed by the Financial Clearance Center or Patient Access Services
c. Reconciles One Connect cash drawer on a daily basis and immediately reports discrepancies to leadership
d. Follows cash handling guidelines and procedures including the handling of the daily change fund as outlined by Treasury Services in the cash manual
e. Performs validation of the Medicare Secondary Payer Questionnaire (MSPQ) required for accurate and timely billing
f. Ensures coordination of benefits and assignment of Hospital Account Record (HAR)
Other duties as assigned
COMPETENCIES
Service Orientation
Provides service to stakeholders, including patients, caregivers, referring physicians and each other, in a safe, reliable, responsive, efficient, and courteous manner
• Promotes inclusiveness and collegiality by demonstrating respect and professionalism to stakeholders at all times
• Models safe, ethical behavior, mitigating risk to the institution through sound business practices and adherence to MD Anderson's Standards of Conduct, institutional policies and procedures
• Meets time and attendance expectations, responds to requests in a timely manner, and communicates expectations for procedures, service arrival, or project deliverables to patients/family and coworkers
• Admits when wrong, apologizes and take steps to resolve situations to help to patients and coworkers before being asked to do so
Customer Focus
Builds and maintains customer satisfaction with the products and services offered by the organization through demonstrated skills in communication, personalization of interaction, regulation of emotions, and proactive problem solving.
EDUCATION:
Required: High school diploma or equivalent.
EXPERIENCE:
Required: Three years of relevant work experience. May substitute additional education for required experience on a one to one basis.
Preferred: Customers service in a healthcare setting.
OTHER:
Required: Must pass pre-employment skills test as required and administered by Human Resources. It is the policy of The University of Texas MD Anderson Cancer Center to provide equal employment opportunity without regard to race, color, religion, age, national origin, sex, gender, sexual orientation, gender identity/expression, disability, protected veteran status, genetic information, or any other basis protected by institutional policy or by federal, state or local laws unless such distinction is required by law. http://www.mdanderson.org/about-us/legal-and-policy/legal-statements/eeo-affirmative-action.html
Additional Information
Requisition ID: 129778

Employment Status: Full-Time

Employee Status: Regular

FLSA: non-exempt, eligible for overtime, and is subject to the provisions of the Fair Labor Standards Act (FLSA)

Work Week: Days

Fund Type: Hard

Pivotal Position: No

Minimum Salary: US Dollar (USD) 29,600

Midpoint Salary: US Dollar (USD) 38,000

Maximum Salary : US Dollar (USD) 46,400