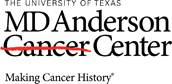 Job Information
MD Anderson Cancer Center

Patient Services Coordinator - Ambulatory Business Services (Outpatient Clinics)

in

Houston

,

Texas
The Patient Services Coordinator (PSC) schedules and coordinates patient appointments including provider visits, diagnostic tests, procedures, and treatments based on provider orders. Communicates pertinent information regarding appointments, scheduling, and prepayment to families, physicians, team members, and other patient care areas. Arrives patients for appointments which may include collection of co-payments and validation of patient insurance and demographics. Prepares and maintains daily appointment templates and/or patient records in One Connect. Demonstrates proficiency working in all required One Connect applications (i.e. Cadence, Welcome Kiosk, MyChart, schedule orders work queues, and in-basket messaging pools). Responds to MyChart messages and phone calls in a timely manner. Follows standard operating procedures for institution and center.
The Ambulatory Business Services department provides support services to MD Anderson's multiple outpatient clinics including The Nellie B. Connally Breast Center, the Anne C. Brooks Brian & Spine Center, and the Ambulatory Treatment Center, just to name a few.
Clinic hours of operation are between 6AM and 6PM, Monday through Friday. The Ambulatory Treatment Center (ATC) operates 7 days per week from 6AM to 11PM. Candidates interested in the Patient Services Coordinator position with the Ambulatory Business Services department will be expected to work shifts within the operating hours of all the outpatient clinics.
KEY FUNCTIONS
Service Excellence
Provides service to our stakeholders, including patients, caregivers, colleagues and each other, in a safe, courteous, accountable, efficient and innovative manner to include
Safety : Provides an environment of well-being for patients, their families and other stakeholders

Courtesy : Creates a positive, compassionate, individual experience through communication and teamwork by addressing the needs, wants, stereotypes and emotions of each person

Accountability : Applies expertise and commits to the highest level of service and accepts responsibility for the result

Efficiency : Delivers seamless operation of systems and processes in a timely manner

Innovation : Advances knowledge and patient care in a solution-oriented environment that is conducive to learning and encourages acceptance of new research, techniques and technologies
Communication
Patient/Family & Multidisciplinary Team Interaction
Greets, orients and answers questions

Advises patients and family members of available services

Schedules provider appointments, diagnostic tests, procedures, and treatments

Assists in maintaining a safe environment for patients, co-workers, and visitors by performing environmental rounds

Takes patient photos and initiates patient arm bands for identification ensuring accuracy and patient safety
Coordination of Care
Accurately schedules patient appointments from patient appointment desk or the schedule orders workqueue; also uses patient communication received via in-basket messaging for coordination of appointments

Manages the schedule orders workqueue to ensure timely scheduling of appointments based on expected dates

Communicates pertinent information regarding appointments, scheduling, and necessary preparations to patients, families, physicians, team members, and other patient care areas in person, by mail, by phone, by online applications, or by in-basket messaging

Schedules and coordinates patient appointments for the benefit of the patient, considering factors such as patient demographics, other scheduled appointments, patient preference, etc.

Schedules orders based on designated procedures defined by leadership; seeks clarification of orders, when needed.

Ensures that scheduling actions needed, based on patient appointment reminder responses, are completed daily, as assigned.
Record Maintenance
Prepares patient materials and documentation according to established procedure

Uses all functions of One Connect to ensure efficient scheduling and record maintenance.

Prepares and maintains daily appointment templates and/or patient records electronically and/or manually as directed

Updates relevant patient information in order to maintain an accurate and thorough patient record

Protects the security and confidentiality of patient information at all times
Financial Activities
Reviews and collects patient payments, including co-payments, deductibles, and other pre-payments required for services rendered

Updates payment information in One Connect when directed by the Financial Clearance Center or Patient Access Services

Reconciles One Connect cash drawer on a daily basis and immediately reports discrepancies to leadership

Follows cash handling guidelines and procedures including the handling of the daily change fund as outlined by Treasury Services in the cash manual

Performs validation of the Medicare Secondary Payer Questionnaire (MSPQ) required for accurate and timely billing

Ensures coordination of benefits and assignment of Hospital Account Record (HAR)
Other duties as assigned
EDUCATION
Required: High school diploma or equivalent.
Preferred: Bachelor's Degree.
EXPERIENCE
Required: Three years of relevant work experience. May substitute additional education for required experience on a one to one basis. Must pass pre-employment skills test as required and administered by Human Resources.
It is the policy of The University of Texas MD Anderson Cancer Center to provide equal employment opportunity without regard to race, color, religion, age, national origin, sex, gender, sexual orientation, gender identity/expression, disability, protected veteran status, genetic information, or any other basis protected by institutional policy or by federal, state or local laws unless such distinction is required by law. http://www.mdanderson.org/about-us/legal-and-policy/legal-statements/eeo-affirmative-action.html
Additional Information
Requisition ID: 143313

Employment Status: Full-Time

Employee Status: Regular

FLSA: non-exempt, eligible for overtime, and is subject to the provisions of the Fair Labor Standards Act (FLSA)

Work Week: Day/Evening

Fund Type: Hard

Pivotal Position: No

Minimum Salary: US Dollar (USD) 29,600

Midpoint Salary: US Dollar (USD) 38,000

Maximum Salary : US Dollar (USD) 46,400

Science Jobs: No