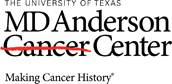 MD Anderson Cancer Center

Mammo Technologist (Per Diem)

in

Houston

,

Texas
MISSION STATEMENT
The mission of The University of Texas M. D. Anderson Cancer Center is to eliminate cancer in Texas, the nation, and the world through outstanding programs that integrate patient care, research and prevention, and through education for undergraduate and graduate students, trainees, professionals, employees and the public.
SUMMARY
Performing Mammography Imaging Exams on patient with a mammogram exam ordered by a physician.
JOB SPECIFIC COMPETENCIES
Technical Skills, Accuracy, Communication and Critical Thinking A. Functions within professional scope of practice to provide high quality care while working in a dynamic, complex team oriented highly productive patient care environment.
B. Images patients utilizing approved protocols/procedures and brings questions forward before imaging patients.
C. Demonstrates the ability to address and handle patient care concerns or other problems by utilizing critical thinking to analyze and evaluate cause and affect outcomes and effectively implement solutions. Corrects problems as they arise and notifies supervisor/manager when assistance is required to do so.
D. Demonstrates skills required to successfully complete clinical competencies and can function independently without direct supervision.
E. Ensures that patient studies are reviewed for accuracy, coded and charged appropriately.
F. Demonstrates the ability to address and handle patient care concerns, notifies the radiologist if when gross pathological findings are discovered.
G. Responsible for quality assurance activities on technical equipment and collaborates with appropriate parties to resolve image quality issues.
H. Communicates professionally, effectively and in a timely manner with all patient care providers, patients and guests. Practices responsible use of communication tools (statusboard, paging systems, telephones, email, fax, etc.).
I. Technical accuracy: imaging studies are appropriately imaged and error rates are
minimized to appropriate established levels.
J. Responsible for in depth knowledge of all routine section specific protocols/procedures. Able to perform specialized procedures/protocols with limited assistance.
K. Accurately enters data into systems, (i.e., PACS, equipment systems, electronic medical record, and other computer systems).
Patient Care and Safety A. Ensures all patients are provided care in a safe environment, free of hazards. Provides full attention to the patient and the procedure. B. Demonstrates knowledge of Age Specific Criteria in carrying out work duties and tasks.
C. Correctly identifies patients using approved identifiers.
D. Implements all safety and fall precautions and communicates needs with team members through effective methods. Recognizes patient distress signs, initiates and follows emergency procedures: nurse/physician, DIURT, CODE. Documents incidents, variances, unusual circumstances or patient concerns and notifies appropriate personnel as needed.
E. Properly administers contrast agents, utilizes sterile or aseptic technique where applicable. Reviews medications and allergies. Follows the five rights of drug administration.
F. Ensures work areas and equipment is safe, clean, organized and appropriate supplies are available for the procedures and checklists are completed (includes emergency supplies).
G. During system failure, performs down time procedures and immediately reports to supervisor for reassignment of duties.
H. Relays all equipment malfunctions to the DI Engineering Team, supervisor and manager with appropriate information readily available.
I. Protect patients from ionizing radiation by following ALARA and Image Gently radiation safety guidelines, providing lead shielding when applicable and by monitoring technical scanning parameters.
Service, Productivity and Efficiency A. Exhibits and maintains a high level of professionalism and customer service at all times. Respectful and professional at all times when interacting with patients and guests, staff and faculty.
B. Maintains high productivity levels. Actively seeks opportunities to assist in overall patient care activities in the department. This may include escorting patients from holding areas to scanner, offering to work over when needed, assisting peers and nursing staff.
C. Effectively manages patient flow and minimizes delays by utilizing critical thinking to analyze and evaluate cause and affect outcomes and effectively implement solutions. Demonstrates flexibility and the ability to work effectively and efficiently.
D. Ensures completion of all duties and conducts daily verbal hand-off communication to relief technologist at shift end.
E. All other duties as assigned.
REQUIREMENTS
Education: High school diploma or equivalent. Graduation from an approved school Radiologic Technology and completion of 40 hours continuing education in Mammography.
Preferred Education: Bachelor's Level Degree
Certification: All of the following:
Registry in Radiography by the American Registry of Radiologic Technologists (ARRT) (R).
Certification by the Texas Department of Health State Services as a Certified Medical
Radiologic Technologist (CMRT).
Advanced Registry in Mammography ((ARRT) (M).
Preferred Certification : None
Experience: None.
Preferred Experience: Two or more years of experience as a qualified MammographyTechnologist. Holds Advanced Registry in Mammography.
It is the policy of The University of Texas MD Anderson Cancer Center to provide equal employment opportunity without regard to race, color, religion, age, national origin, sex, gender, sexual orientation, gender identity/expression, disability, protected veteran status, genetic information, or any other basis protected by institutional policy or by federal, state or local laws unless such distinction is required by law. http://www.mdanderson.org/about-us/legal-and-policy/legal-statements/eeo-affirmative-action.html
Additional Information
Employee Status: Regular

Minimum Salary: US Dollar (USD) 34,580

Midpoint Salary: US Dollar (USD) 34,580

Maximum Salary : US Dollar (USD) 34,580