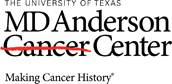 MD Anderson Cancer Center

Finance Manager - Facilities Management Finance

in

Houston

,

Texas
Ideal candidate will have a masters degree, CPA and ten years of management experience.
Provides leadership and management of project accounting within the Division of Facilities Management. Establishes and follows policies and procedures to ensure compliance with state, system and institutional project accounting and reporting requirements. Provides project accounting and financial reporting services for facilities projects. Plans, develops, implements and directs processes for reporting to executive leadership. Develops policies and provides direction to ensure appropriate and timely accounting for facilities projects. Investigates and determines compliance with established policies. Creates and implements changes as needed to improve efficiencies and ensure quality. Establishes goals, determines resource requirements and allocates available resources to meet those goals. Responsible for selecting, directing, motivating and evaluating staff members.
JOB SPECIFIC COMPETENCIES
Project Accounting: Leads the project accounting functions of the division in order to maintain the integrity of the institutional general ledger in compliance with institutional guidelines and accounting closing processes. Manages the ongoing development and maintenance of a construction project cost accounting system to capture cost data that is utilized by the institution to componentize the project costs for depreciation and financial reporting. Coordinates divisional project accounting audits, ensures compliance with internal controls and establishes controls and procedures, as needed, to safeguard institutional assets. Provide data and reports to manage ongoing financial analyses, forecasts, cash flow analyses, as well as staffing and control analyses. Provides guidance in the development of models, cost analysis, institutional reporting, budget and forecasting prepared from the construction cost accounting system. Ensures that products are completed timely, accurately, and efficiently while meeting divisional, institutional and external reporting requirements as well as ensuring regulatory compliance. Hires for staff positions. Conducts performance evaluations and handles personnel issues. Completes reviews and make recommendations with respect to promotions, salary adjustments, and other personnel matters. Establishes goals, determines resource requirements, and allocates available resources to meet those goals. Creates and implements changes as needed and appropriate to meet departmental, divisional, and institutional goals.
Compliance and Other Duties Compliance : Develops and manages a system for capturing lessons learned from internal and external audits. Establishes, manages, and facilitates a system for appropriately communicating those lessons learned throughout the division. Ensures contracts are consistently administered with regard to financial compliance in accordance with laws regulations, rules, policies, procedures and best business practices. Coordinates with Director, Project Contract and Control Services in Facilities Planning, Design and Construction to gather information for audits, disseminate audit findings and coordinate with the institution's Internal Controls department to implement new processes based on audit outcomes.
Document Retention: Plans, organizes, and leads document retention efforts for project financial records under the guidance of the Executive Director, Facilities Finance.
Other duties as assigned.
Required: Bachelor's degree in Business Administration, Accounting, Finance or related field. Five years of professional experience in finance, accounting or related field to include at least three years of supervisory or project management experience.
Preferred Education: Master's Level Degree
Preferred Certification: Certified Public Accountant
Preferred Experience: Ten years of experience with project cost accounting, to include seven years of experience managing employees. Preferred Experience: Ten years of experience with project cost accounting in an academic or healthcare environment with ten years' experience managing a department of five or more people.
Onsite Presence: Is Required
Salary Range: $94,800 - $118,500 - $142,200
It is the policy of The University of Texas MD Anderson Cancer Center to provide equal employment opportunity without regard to race, color, religion, age, national origin, sex, gender, sexual orientation, gender identity/expression, disability, protected veteran status, genetic information, or any other basis protected by institutional policy or by federal, state or local laws unless such distinction is required by law. http://www.mdanderson.org/about-us/legal-and-policy/legal-statements/eeo-affirmative-action.html
Additional Information
Employee Status: Regular

Minimum Salary: US Dollar (USD) 94,800

Midpoint Salary: US Dollar (USD) 118,500

Maximum Salary : US Dollar (USD) 142,200