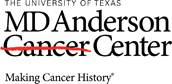 Job Information
MD Anderson Cancer Center

Electrical Systems Manager

in

Houston

,

Texas
Ideal candidate will be a a motivated manager with good people skills and a team player with electrical engineering back ground. Experience in of operation and maintenance programs and building systems for large properties is preferred.
SUMMARY
Function: Assists Director with the safety, reliability, operations, maintenance, emergency response, alterations, and repair of institutional facilities.
Responsible for the reliability, safety, regulatory compliance and maintenance program of the critical Building Systems at all levels for entire Houston MDA buildings.
Assist with staff management, critical activities, budget and systems during normal and emergency conditions.
Scope: Impacts human resources and systems to provide safe, reliable and optimum performance.
Plans, organizes, coordinates and directs the Operations of the Building Systems.
Providing leadership to ensure code and regulatory compliance, safety and preventive maintenance program, work requests, stakeholder communication, building coordination, issue resolution, emergency events are being managed in a safe, professional and timely manner for all Houston campus MDA buildings including HALs.
Provide directions and set priorities for the High Voltage and Emergency Power Supply System, Vertical Conveyance and Radio Systems, planed utility outage management teams to ensure systems' safety and reliability, patient care stakeholders communication, client request, daily issues, maintenance issues, and emergency event responses are addressed, repaired and completed.
Develops & implements workflow processes, reports and trains the staff to understand the processes used by the group to assist with management of the equipment and its customers. Manages, oversees and implements contractual and financial strategies that optimize the resources of MDA.
Effectively and collaboratively work with service providers and contractors (i.e. Utility, maintenance contractors, FPDC projects, other EH&SSEM teams, and corporate services) to seamlessly deliver services for patients, staff and building occupants. Works with other department managers and service providers to guarantee all contracted maintenance services are meeting the needs of the building occupants.
Develops and maintains a strategic asset renewal and replacement program utilizing operating budget and the divisional CRR/FRM program. Prepare recommendations for equipment replacement and repair, operational expenses and minor moves and enhancements; exercise budget control.
Develop departmental processes, guidelines, and service level agreements for the operations and maintenance programs. Ensure maintenance staff complies with departmental and institutional procedures, policies, and guidelines.
Regulatory Compliance: Federal, State, Institutional, Divisional and other entities having authority
Ensures program compliance with Joint Commission guidelines and other regulatory agencies. Responsible for safe, code and regulatory (The Joint Commission, CMS, NFPA,...) compliance of High Voltage and Emergency Power Supply System, Vertical Conveyance and Radio Systems, planed utility outage overseeing. Emergency management and crisis resolution of building utility system outages, high voltage equipment, emergency generators and elevator entrapments.
Collaborates with clinical department leaders to ensure space design aligns with utilization to ensure Joint Commission, Elevator, NFPA, USP797, AAMI & CMS compliance.
Responsible for accountability unit outcomes for safety and regulatory compliance at all levels. Maintain regular compliance of Joint Commission binders and documentation for the building critical systems.
Attend and report to Emergency Command Center, as back up to the FM Building Systems section.
Personnel Management
Provides direction, sets priorities, communicates expectations, develop goals, and holds staff accountable for performance. Manages all assigned staff to the position. Ensures consistent performance management processes are followed & documented for the staff. Responsible for meeting with direct report staff on a regular basis to ensure actions are in place to address any performance opportunities. Provide development opportunities & ongoing feedback to employees. Provide clear direction & communication to employees within unit.
Works closely with the Director in establishing objectives, policies, & plans for long-range, as well as short-range & on-going operational matters. Establishes policies, priorities and schedules for the HVPS, Vertical Conveyance, Radio, work control and plan outage management staff.
Responsible for personnel administrative functions (hiring, firing, evaluations, team building). Ensures all developmental & institutionally required training is completed for assigned staff within departmental deadlines.
Budget Management , Fiscal and Administrative Responsibilities
Responsible for personnel administrative functions (hiring, terminations, coaching / counseling, evaluations, team building). Completes performance evaluations for direct reports and approves evaluations to ensure consistency across all shifts.
Responsible to oversee and manage +$4M maintenance contract programs
Manages expenditures in accordance with the plan for assigned company centers. Reviews weekly/monthly Status of Company Center reconciliations to ensure financial goals are met. Manages renewal of contracts and initiation of new contracts as needed to maintain facility compliance with applicable codes. Manages overtime costs to stay within guidelines. Annually maintains operating budget within the acceptable =/- 2% variance. Assists with budget preparation and exercise budget control to within +/- 3% of authorized budget.
Other duties as assigned
The employee is considered as ESSENTIAL PERSONNEL for all emergency and critical related events and agrees to fulfill the responsibilities associated by signing the agreement.
The employee may be expected to call in or respond to a call in emergency situations but is not eligible for on-call pay
Bachelor's degree. Seven years experience in the operations and management of critical electrical and/or other complex building support systems in health care, manufacturing, or academic setting to include five years of supervisory/management experience. Successful completion of the LEADing Self Accelerate program may substitute for one year of required supervisory or management experience.
It is the policy of The University of Texas MD Anderson Cancer Center to provide equal employment opportunity without regard to race, color, religion, age, national origin, sex, gender, sexual orientation, gender identity/expression, disability, protected veteran status, genetic information, or any other basis protected by institutional policy or by federal, state or local laws unless such distinction is required by law. http://www.mdanderson.org/about-us/legal-and-policy/legal-statements/eeo-affirmative-action.html
Additional Information
Requisition ID: 138267

Employment Status: Full-Time

Employee Status: Regular

FLSA: exempt and not eligible for overtime pay

Work Week: Days

Fund Type: Hard

Pivotal Position: Yes

Minimum Salary: US Dollar (USD) 94,800

Midpoint Salary: US Dollar (USD) 118,500

Maximum Salary : US Dollar (USD) 142,200

Science Jobs: No