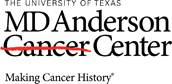 Job Information
MD Anderson Cancer Center

Cytology Laboratory Manager - Cytopathology

in

Houston

,

Texas
**The ideal candidate will have a Cytotechnologist background and be CT ASCP certified. The ideal candidate will have skills in...
1.Background in Cytopathology
2.Human Resource Management experience
3.Regular compliance Experience (CAP, CLIA, etc)
4.Budget activities
5. EPIC BEAKER experience
The Cytology Laboratory processes Gynecology (Pap smears) and Non
Gynecology specimens, which includes sputum, body cavity fluids,
bronchial/GI washings, brushings, urines, cerebrospinal fluids and cyst
fluids.
This a great opportunity to join one of the largest Cytology
Laboratory's in the world. If you have a Cytotechnologist
background and are CT ASCP certified. Please apply to be
considered.
J OB SPECIFIC COMPETENCIES
Demonstrates the job knowledge and proficiency to monitor, evaluate and improve the quality, efficiency and appropriateness of testing, personnel practices, continuing ed and reg compliance issues.
• Intricately involved in the development of strategies, policies and goals which assures the success of team efforts.
• Demonstrates cooperation by working harmoniously with co-workers, throughout the division and
institution and initiates and maintains collaborative efforts with others in the institution.
• Demonstrates the ability to create cohesive and productive work groups, organized around clearly
delineated roles, purposes and goals. Motivates the group to monitor and modify its performance.
•Assures the success of projects and other activities.
• Demonstrates dependable attendance and punctuality in accordance with division's policy while
maintaining a flexible schedule to meet the demands of the job.
•Establishes, monitors and reviews quality control procedures, turn-around-time technical and administrative
policies recommending corrective action when required while assuring compliance with regulatory
requirements.
• Identifies, evaluates and monitors quality improvement monitors. Complies and reports quality
improvement data in a format which facilitates review by division CQI committee.
Administers, implements, coordinates and develops human and material resources into dynamic organizational teams to achieve productivity goals and objectives of the Division and Section.
• Establishes and develops recruitment, hiring and retention practices and policies which assure appropriate
staffing. Effectively evaluates applicants after conducting in-depth and incisive interviews.
• Orients and evaluates performance of employees based on standardized methods that adhere to regulatory
and institutional guidelines.
Assesses Budgetary activities and develops productivity levels sufficient to meet time constraints established for procedures. Develop, monitor and adhere to financial plans focusing on cost benefits.
• Accurately predicts or projects expense levels for section's budgetary guidelines. Monitors the finances of the section through budget review of various institutional financial activity reports, responding to significant changes/variances as necessary.
• Demonstrates innovative expertise in reducing expenses in regard to both personnel and material resource management.
• Maintains an adequate knowledge of purchasing systems, policies and procedures; negotiates optimal vendor contracts.
• Promotes and facilitates sectional and inter-sectional crosstraining of employees to increase operational efficiency and broaden technical competency
Other duties as assigned
Bachelor's degree in Medical Technology or related Allied Health field. Seven years experience in an allied health care or basic science field to include two years in a supervisory capacity. Certified in one or more of the Allied Health Programs. It is the policy of The University of Texas MD Anderson Cancer Center to provide equal employment opportunity without regard to race, color, religion, age, national origin, sex, gender, sexual orientation, gender identity/expression, disability, protected veteran status, genetic information, or any other basis protected by institutional policy or by federal, state or local laws unless such distinction is required by law. http://www.mdanderson.org/about-us/legal-and-policy/legal-statements/eeo-affirmative-action.html
Additional Information
Requisition ID: 125981

Employee Status: Regular

Minimum Salary: US Dollar (USD) 75,200

Midpoint Salary: US Dollar (USD) 99,650

Maximum Salary : US Dollar (USD) 124,100