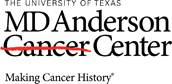 Job Information
MD Anderson Cancer Center

Counselor - Behavioral Science

in

Houston

,

Texas
The Counselor position provides professional behavioral and psychological interventions and assessment techniques for behavioral clinical research protocols and clinical programs. Impacts Behavioral Science Clinical Research protocols and Clinical programs.
JOB SPECIFIC COMPETENCIES:
Conducts initial consultations and follow up care for patients in the Tobacco Treatment Program:
* Delivers behavioral or psychological individual interventions and assessment techniques based on cognitive behavioral principals, motivational interviewing and other similar treatment approaches to patients in the Tobacco Treatment Program.
Maintains clinical documentation for the facilitation of patient care and collects data related to program evaluation:
* Maintains appropriate documentation of all clinical activities and initiates discussion of clinical issues as they arise with the Program Director, Assistant Director and other designated clinical and research staff. Collects data related to program evaluation.
Facilitates multidisciplinary interactions to optimize patient care:
Maintain intra-and inter-institutional liaison with clinical/medical personnel as well as investigative staff through oral and written communication. Oral communication involves the use of the telephone in a clear concise manner and face-to-face interaction. Written communication requires the use of the computer keyboard, word processing spreadsheets and database software.
Assists in identifying areas for growth and collaborates with others to make program improvements.
Participates in clinical case conferences:
* Participates in weekly strategy meetings aimed at identifying needed treatment interventions, protocol and procedural changes.
Prepares and delivers presentations within the instituion and in the community:
Collaborates with program Clinicians and Researchers in preparation of oral and written presentations for both formal and informal meetings.
Other duties as assigned:
* W orks on special projects as assigned.
COMPETENCIES:
Develop Oneself - Pursue learning and self-development; actively seek feedback; transfer learning into next steps; set high standards of performance; drive for results and achievement.
Oral Communication - Express ideas clearly and concisely in groups and one-to-one conversations; create an environment with open channels of communication.
Team with Others - Initiate, develop, and manage relationships and networks; encourage collaboration and input from all team members; value the contributions of all team members; balance individual and team goals.
Service Orientation:
Provide service to our stakeholders, including patients, caregivers, colleagues and each other, in a safe, courteous, accountable, efficient and innovative manner to include:
Promoting inclusiveness and collegiality that demonstrates respect and professionalism to our stakeholders at all times

Modeling safe, ethical behavior that mitigates risk to the institution through sound business practices, and adherence to MD Anderson's Standards of Conduct, institutional policies and procedures

Responding to requests in a timely manner while proactively communicating expectations for procedures, service arrival, or project deliverables to stakeholders

Using the steps to HEAL (Hear, Empathize, Address and Learn) the relationship when service recovery is needed
Customer Focus:
Builds and maintains customer satisfaction with the products and services offered by the organization through skills demonstrated in communication, personalization of interaction, regulation of emotions, and proactive problem solving.
Performance Statement Examples:
Presents a cheerful, positive manner with customers either on the phone or in person. Shows interest in, actively listens to and responds in a clear and timely manner to customer's expressed needs.

Focuses on the customer's results, rather than own. Goes beyond basic service expectations to help customers implement complete solutions through personalized service that anticipates the customer's unspoken needs.

Delivers services when and where the customer needs them. Explores options when unable to deliver a requested product or service, and pursues solutions until the customer is satisfied by addressing the root cause of the issue. Problem solves with patient, family member, care giver or clinical team to aid in proactively resolving issues and concerns.

Provides to customers status reports and progress updates. Seeks customer feedback and ensures needs have been fully met.

Talks to customers (internal and external) with a pleasant tone to find out what they need and how satisfied they are with the service. Remains in control of own reactions and responds in a manner that demonstrates appropriate nonverbal cues and complements the customer's emotions in the situation. Recognizes when its is necessary to escalate situations to leadership to ensure customer satisfaction.
EDUCATION:
Required: Master's degree in Counseling Psychology, Clinical Psychology, related counseling degree or Social Work.
EXPERIENCE:
Required: One year of post-masters related counseling experience.
LICENSE:
Required: One of the following: *Licensed Master Social Worker (LMSW) issued by the state of Texas. *Licensed Clinical Social Worker (LCSW) issued by the state of Texas. *Licensed Professional Counselor (LPC) issued by the state of Texas. *Licensed Marriage and Family Therapist (LMFT) issued by the state of Texas. *Licensed Psychological Associate (LPA) issued by the state of Texas.
It is the policy of The University of Texas MD Anderson Cancer Center to provide equal employment opportunity without regard to race, color, religion, age, national origin, sex, gender, sexual orientation, gender identity/expression, disability, protected veteran status, genetic information, or any other basis protected by institutional policy or by federal, state or local laws unless such distinction is required by law. http://www.mdanderson.org/about-us/legal-and-policy/legal-statements/eeo-affirmative-action.html
Additional Information
Requisition ID: 137121

Employment Status: Full-Time

Employee Status: Regular

FLSA: exempt and not eligible for overtime pay

Work Week: Days

Fund Type: Soft

Pivotal Position: No

Minimum Salary: US Dollar (USD) 50,800

Midpoint Salary: US Dollar (USD) 63,500

Maximum Salary : US Dollar (USD) 76,200

Science Jobs: No