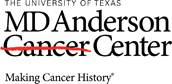 Job Information
MD Anderson Cancer Center

Coordinator, Clinical Studies - Radiation Oncology

in

Houston

,

Texas
The University of Texas MD Anderson Cancer Center in Houston is one of the world's most respected centers focused on cancer patient care, research, education and prevention. It was named the nation's No. 1 hospital for cancer care in U.S. News & World Report's 2018 rankings. It is one of the nation's original three comprehensive cancer centers designated by the National Cancer Institute.
The primary purpose of the Coordinator, Clinical Studies is to provide clinical evaluation, coordination, implementation, and monitoring of patients enrolled in clinical research trials. Also serves as an effective point of contact regarding status and progress of selected research trials. Impacts clinical trials patients in designated protocols. Utilizes medical or clinical knowledge for supervised non-clinical patient interaction for the purposes of research data gathering and monitoring. Requires strict adherence to the policies and procedures of the institution.
Under supervision of medical staff and research nurse staff, assists the investigator in the overall conduction of the clinical trials assigned. Participates in the departmental protocol review and submission process and actively participates in protocol meetings such as investigators and initiation meetings as required.

Manages protocols at appropriate intervals and participates in monitoring and audit activities. Ensures that the conduction of assigned studies is in accordance with Good Clinical Practice, Federal regulations and institutional policies. Develops and maintains systems for the coding, editing, and computer entry of data for assigned research studies focusing on continuous patient follow-up.

Designs and maintains management reports on the databases for various research studies. Provides guidance and instruction to research support staff as needed to promote protocol compliance in accordance with federal and institutional standards. Communicates with clinical staff to ensure protocol patient safety and protocol compliance.

Assist the investigator in data file preparation and participates in data review meetings as requires by the department. Enters data and maintains management reports on the databases for various research purposes including, but not limited to Tissue Station. Prepares specific protocol reports and analysis to aid decisions regarding therapeutic efficacy and to assist in manuscript preparation and grant submissions.

Performs protocol-specific duties under the direct supervision of the protocol PI and the research nurse manager/supervisor, clinical study supervisor or research nurse including but not limited to screening and determination of eligibility of potential new patients, assisting in the informed consent process, scheduling and tracking of protocol-specific tests in order to maintain protocol compliance. Effectively follows patients on protocol by maintaining knowledge of adverse events and response to treatment.
Key Functions
Coordination of activities related to initiation and conduct of clinical trials.
• Timely notification to appropriate business office that patient is on the study and accurately communicate protocol endpoints and trial schema as needed.
• Confirm patient's clearance to participate on trial by speaking with business center contact or reviewing business center notes in system.
• Review trial Coverage Analysis to ensure proper charges are noted during patient participation. Accurately note in EMR patient visits as appropriate to protocol schema/timeline and that research charges are accurately captured before procedures are completed.
• Screen patients for protocol eligibility through personal interviews and/or medical record review in inpatient and outpatient settings. Identify and meet the educational, emotional, and psychosocial needs of patient and their families while participating in clinical trials.
• Coordinate, evaluate, and follow the patient's participation in clinical settings. Collaborate with the multidisciplinary team as necessary to document patient care, achieve objectives of all assigned trials, and maintain patient safety.
• Instruct co-workers in allied fields in procedures for recording patient information.
• Maintain data necessary for audits.
• Understand and adhere to the policies and procedures related to conduct of clinical trials as delineated in the Human Subject Research Manual.
• Provide support in providing coverage to protocols assigned to other research staff.
Coordination of regulatory correspondence on clinical research studies.
• Communicate verbally and in writing, as needed or as requested by the principal investigator of the study, with internal reviewers or external agencies (pharmaceutical companies and /or government sponsors).
• Complete protocol and patient information needed for protocol continuing review, IND annual report, IND safety reports.
• Complete forms and comply with institutional, state, and federal agencies; prepare reports for the surveillance committee and the sponsoring agencies as specified in the reporting requirements.
Understand and adhere to the policies and procedures related to conduct of clinical trials as delineated in the Human Subject Research Manual.
Direct support to clinical trial research protocols.
• Review protocol documents including abstracts, text and informed consent for relevant information.
• Register patients on research protocols by verifying eligibility/exclusion criteria and entering patients in CORe per protocol. Communicate necessary registration information to sponsor company as directed by PI, and with the assistance of the research nurse.
• Gather relevant patient information related to adverse events through patient direct contact and or chart review.
• Schedule patient tests; keep patients informed about test results and studies.
• Assist in obtaining consent for studies.
• Act as liaison with patients, physicians and research staff in providing administrative and patient care services for the coordination of research studies. If required for multi-center trials, maintain contact with other institutions in studies and coordinates all data pertaining to such studies.
• Complete case report forms in a timely and accurate fashion.
• Assist in the screening for adverse events.
• Assist in modifying consents; submit to IRB.
• Follow patients while on study for safety monitoring. Adhere to institutional policies concerning safety and infection control.
• Provide support for labor-intensive protocols as needed.
• Monitor protocol compliance by assisting in coordination of protocol-specific lab, radiographic, and clinical evaluation of patients.
Act as a lead in data collection by retrieving protocol information via computer and visual chart review and by communicating directly with outlying healthcare providers to schedule and procure testing and treatment records.

Obtain outside films, surgical, pathology and lab reports as needed per protocol and submitting specimens/films for reading.
Understand and adhere to the policies and procedures related to conduct of clinical trials as delineated in the Human Subject Research Manual.
Assist the primary investigator in collection and evaluation of data.
• Retrieve protocol-related data as documented in the medical record and accurately enter it into a computerized database or on a handwritten case report form.
• Generate CORE data reports, protocol summary reports, and user-generated data reports as requested.
• Provide assistance upon request for the preparation of technical reports, abstracts, posters and manuscripts for submission to corporate and federal sponsors, conferences, and scientific journals.
• Understand and adhere to the policies and procedures related to conduct of clinical trials as delineated in the Human Subject Research Manual.
• Additional projects, as assigned.
Collect or facilitate the collection of specimens as outlined in assigned protocols upon request.
Process samples, labels, pipettes, and transfer to appropriate containers ultimately storing specimens at specified temperatures.
Develop and maintain database for tracking specimens with high level of accuracy.
Serve as an information source regarding status of samples collected from patients on given protocols for PI and sponsors.
Understand and adhere to the policies and procedures related to conduct of clinical trials as delineated in the Human Subject Research Manual.
Experience
Required : Bachelor's degree.
Education
Required : Three years experience in area of research study or direct patient care obtained from nursing, data gathering or other related experience. May substitute required education degree with additional years of equivalent experience on a one to one basis. With preferred degree, one year of required experience.
Preferred : Previous experience with clinical studies
It is the policy of The University of Texas MD Anderson Cancer Center to provide equal employment opportunity without regard to race, color, religion, age, national origin, sex, gender, sexual orientation, gender identity/expression, disability, protected veteran status, genetic information, or any other basis protected by institutional policy or by federal, state or local laws unless such distinction is required by law. http://www.mdanderson.org/about-us/legal-and-policy/legal-statements/eeo-affirmative-action.html
Additional Information
Requisition ID: 136715

Employment Status: Full-Time

Employee Status: Regular

FLSA: non-exempt, eligible for overtime, and is subject to the provisions of the Fair Labor Standards Act (FLSA)

Work Week: Days

Fund Type: Soft

Pivotal Position: Yes

Minimum Salary: US Dollar (USD) 50,800

Midpoint Salary: US Dollar (USD) 63,500

Maximum Salary : US Dollar (USD) 76,200

Science Jobs: Yes