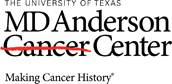 MD Anderson Cancer Center

Clinical Nurse - Clinical Decision "Observation" Unit (7pm - 7am)

in

Houston

,

Texas
Clinical Nurse Opportunity in our Clinical Decision "Observation" Unit
Ideal candidate will have a Bachelor's Degree in Nursing, an RN license and at least 12 months recent experience in an acute care or medical/surgical setting.
The Clinical Decision "Observation" Unit is a designated, 16-bed medical unit where adult patients in need of additional monitoring, diagnostic evaluation and/or treatment may be monitored while a clinical decision is being made whether to admit the patient for hospitalization or discharge the patient for further care.
The unit provides an alternative to discharge, or inpatient hospital admission for the patient who may benefit from an extended observation period; ideally less than twenty four hours. The unit was created to reduce hospitalization and health care cost for patients, provide a more comfortable area for medical care while the patient is in an observation setting and deliver outstanding patient care to better serve our patients.
This is a very fast-paced unit. Our employees possess good time management skills, excellent communication skills, comfort with the electronic medical record, ability to think critically think, and a passion for a short-stay fast-paced environment.
Shift will be 7 pm – 7 am and 26 out of 52 weekend shifts per year.
SALARY RANGE
Minimum: $56,000 Midpoint: $78,500 Maximum: $110,000
ESSENTIAL JOB FUNCTIONS:
Accountable for the management and provision of patient care in assigned area. Assesses patient's needs for nursing care and multidisciplinary team. Collaborates with physicians, other services, patient and patient's family to plan care and evaluate outcomes. Improves practice by integrating results and theories of research studies. Participates in data collection for current studies. Demonstrates clinical competency and compassion in providing care, using technology, administering medications, performing procedures and managing emergencies. Documents care according to established standards. Accesses, inputs and retrieves information from computer systems. Assures continuity of care through appropriate discharge planning, patient education and coordination of services. Acts as a patient and family advocate in order to uphold patient rights. Trains, coaches and assists team members to ensure optimum patient care and efficient use of resources.
EDUCATION
Required: Graduation from an accredited school of professional nursing.
Preferred: Bachelors of Science in Nursing.
EXPERIENCE
Preferred: Two years relevant clinical nursing experience in Medical/Surgical or on an Observation Clinic.
LICENSURE/CERTIFICATION
Required: Current State of Texas Professional Nursing license (RN).
Preferred: Certification in oncology or specialty practice area.
WORK CONDITIONS
Patient care environment.
It is the policy of The University of Texas MD Anderson Cancer Center to provide equal employment opportunity without regard to race, color, religion, age, national origin, sex, gender, sexual orientation, gender identity/expression, disability, protected veteran status, genetic information, or any other basis protected by institutional policy or by federal, state or local laws unless such distinction is required by law. http://www.mdanderson.org/about-us/legal-and-policy/legal-statements/eeo-affirmative-action.htm
Additional Information
Employee Status: Regular

Minimum Salary: US Dollar (USD) 56,000

Midpoint Salary: US Dollar (USD) 78,500

Maximum Salary : US Dollar (USD) 110,000