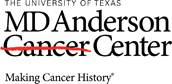 Job Information
MD Anderson Cancer Center

Building Attendant I/Housekeeper

in

Houston

,

Texas
Work Schedule Options:
Monday-Friday & Weekends, 7am-3:30pm
Monday-Friday & Weekends, 3pm-11:30pm
Monday-Friday & Weekends, 5pm-1:30am
Monday-Friday & Weekends, 10:30pm-7am
MISSION STATEMENT
The mission of The University of Texas M. D. Anderson Cancer Center is to eliminate cancer in Texas, the nation, and the world through outstanding programs that integrate patient care, research and prevention, and through education for undergraduate and graduate students, trainees, professionals, employees and the public .
SUMMARY
Performs cleaning, sanitation and housekeeping tasks per verbal and written work instructions.
Performs custodial duties as assigned
Reviews area and makes appropriate choice for cleaning
process and materials to be used. Visually inspects
areas to determine appropriate cleaning method or
technique. Dusting, wet mopping floors, vacuuming;
cleaning or dusting various surfaces such as furniture,
wall ledges, windows, mirrors, shelves, countertops,
bathtubs, showers, toilets and sinks. Changing and
making beds. Removes trash. Need to use a 6 foot
ladder frequently to change curtains. All personnel who
perform routine custodial waste removal and cleaning
activities in hazardous drug (HD) handling areas must be
trained in appropriate procedures to protect themselves
and the environment to prevent HD contamination.
Shows up for work on time and ready to perform assigned
tasks. Takes breaks as assigned, works in assigned areas and
completes assigned tasks in allotted time. Takes instruction
for changed work assignments.
Demonstrates reliability, dependability and willingness to assist
CUSTOMER SERVICE
COMMUNICATION USING AIDET including roll play
with video to demonstrate competency and on the job
assessment by Team Leader.
Other duties as assigned.
housekeeping; housekeeper; janitorial; janitor; custodian; custodial; EVS; environmental services technician
No experience.
Please Note: You may be required to transport Covid-19 suspected and/or positive patients. You will be provided with appropriate Protective Equipment (PPE). The required PPE will involve a Fit Test. Proper fitting may necessitate trimming or shaving facial hair because beard growth or facial hair prevents the necessary seal between the respirator and the face.
It is the policy of The University of Texas MD Anderson Cancer Center to provide equal employment opportunity without regard to race, color, religion, age, national origin, sex, gender, sexual orientation, gender identity/expression, disability, protected veteran status, genetic information, or any other basis protected by institutional policy or by federal, state or local laws unless such distinction is required by law. http://www.mdanderson.org/about-us/legal-and-policy/legal-statements/eeo-affirmative-action.html
OTHER
Required: All offers of employment are subject to fulfillment of MD Anderson stated contingencies: Satisfactory results of Criminal and Personal Background Check; and Satisfactory result of a negative result for the Drug Screening detecting the presence of specific illegal drugs and compounds of tobacco.
Onsite Presence: Is Required
WORKING CONDITIONS
Frequency
Deadlines
Exposure to Radiation
Hazardous Chemicals and Materials
On Call
Operating Equipment
Patient Contact
Shift Work
Wearing Protective Equipment
Working At Heights
Exposure to blood, bodily fluids, and/or tissue
Rarely1-2%
Occasionally 11-33%
Occasionally 11-33%
Occasionally 11-33%
Frequent 34-66%
Rarely1-2%
Constant 67-100%
PHYSICAL DEMANDS
Frequency
Weight
Arm/Hand Steadiness
Balancing
Bending/Stooping
Carrying
Climbing
Dynamic Flexibility
Eye/Hand Coordination
Fine finger movement
Handling
Kneeling
Lifting
Pushing/Pulling
Reaching
Squatting
Standing
Twisting
Walking
Wrist Motion
Frequent 34-66%
Frequent 34-66%
Frequent 34-66%
Occasionally 11-33%
Rarely1-2%
Occasionally 11-33%
Frequent 34-66%
Occasionally 11-33%
Frequent 34-66%
Seldom 3-10%
Occasionally 11-33%
Frequent 34-66%
Frequent 34-66%
Occasionally 11-33%
Constant 67-100%
Occasionally 11-33%
Constant 67-100%
Frequent 34-66%
20-50 lbs
20-50 lbs
20-50 lbs
Additional Information
Requisition ID: 143299

Employment Status: Full-Time

Employee Status: Regular

FLSA: non-exempt, eligible for overtime, and is subject to the provisions of the Fair Labor Standards Act (FLSA)

Work Week: Days, Evenings, Nights, Weekends

Fund Type: Hard

Pivotal Position: Yes

Minimum Salary: US Dollar (USD) 28,000

Midpoint Salary: US Dollar (USD) 31,000

Maximum Salary : US Dollar (USD) 34,800

Science Jobs: No