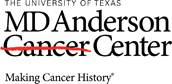 Job Information
MD Anderson Cancer Center

Advanced Practice Provider (APRN or PA) Pediatrics - Patient Care (Stem Cell)

in

Houston

,

Texas
Advanced Practice Provider (APRN or PA) Pediatrics - Patient Care (Stem Cell)
Ideal candidate will be Advanced Practice Provider with at least three years clinical nurse experience in Pedi, Pedi Hematology / Oncology and Stem Cell. Clinical expertise and experience in pediatric or adult oncology. One-year experience as advanced practice nurse or physician assistant. CPHON or OCN certification preferred.
SUMMARY
The primary purpose of the Advanced Practice Registered Nurse (APRN) is to provide direct diagnostic and therapeutic patient care. The APRN impacts quality of patient care and patient outcomes throughout the care continuum.
JOB SPECIFIC COMPETENCIES
Pediatric Oncology Knowledge: The APP will be knowledgeable regarding the principles of Pediatric, Adolescent and Young Adult Oncology & Hematology; with a focus on Stem Cell Transplantation including; chemotherapy, radiation, supportive and palliative care and the philosophy of Patient/Family-Centered Care, as well as the utilization of evidence based practice.
Clinical Practice: Provides assessment, triage and therapeutic management of patient and family needs throughout the disease process as an integral part of an interdisciplinary team. In collaboration with physicians and other team members, provides direct patient care:
o Review and familiarize self with patient's history and treatment protocol
o Conduct and record comprehensive health assessments
o Perform and record comprehensive physical exam o Develop and initiate appropriate care and treatment plans
o Follow protocols and clinical pathways appropriate to service o Continuously evaluate care outcomes
o Order, review and follow up on laboratory and diagnostic imaging studies, procedures and refers and consults appropriate to the services within scope of practice
o Write appropriate orders as needed
o Document appropriate clinical progress notes, according to standard, in timely fashion
o Place orders and consults o Coordinate care with other services and primary healthcare provider, as needed
o Calculate chemotherapy dosages; create or co-sign chemotherapy orders
o Report findings and changes of status to physicians as indicated
o Coordinates and monitors patients status while in the Pediatric Ambulatory Treatment Center (PATC)
o Assist in the triaging of calls from patients, families and PCP offices
o Dictate or transcribe notes in electronic medical record
o Facilitates coordination of clinic flow, patient schedule and team member participation
• Coordinate inpatient and outpatient services (admissions/discharge planning, and other transition periods)
• Assist patients and families in understanding and coping with disease process, symptom management, quality of life and palliative care issues as needed.
• Promote quality health care through integration of current research into practice.
• Maintain appropriate communication with interdisciplinary treatment teams throughout disease and treatment process.
• Act as liaison with patients, families, physicians, and other personnel.
• Utilizes the Children's Oncology Group website and MD Anderson electronic resources
Professional • Maintain knowledge and understanding of clinical resources including but not limited to; pubmed, children's oncology group (cog), international society of pediatric oncology (siop), association of pediatric hematology & oncology nurses (aphon), as well as other appropriate professional societies and m. D. Anderson electronic resources.
• Participate in education of student advanced practice nurses, physician's assistants, nurses and other health care professional as needed.
• Ensure integration of safety and quality standards into practice and delivery of care.
• Attend appropriate continuing education programs related to clinical area.
• Participate in institutional professional and educational activities to achieve the goals of the department, the division and the institution.
• Participate in professional organizations pertinent to practice.
Mentorship The APP serves as a mentor and teaches (formally and informally) the concepts related to clinical issues in the population of leukemia, lymphoma and hematologic cancers, including Patient/Family-Centered Care (dignity/respect, information sharing, partnership, collaboration) and palliative care to staff and faculty, when needed and appropriate.
Research • Participate and collaborate on clinical research protocols.
• Interview patients for symptoms, side effects, toxicities, and determine their status pertaining to the investigational aspects of protocols.
• Collaborate with research nurse to assure protocol compliance.
Other duties as assigned
EDUCATION:
Required: Master's degree from an accredited Physician Assistant (PA) program by the Accreditation Review Commission on Education for the Physician Assistant (ARC-PA), except for Physician Assistants who graduated from a PA program prior to 2013.
Required: Master's Degree in Nursing or Doctor of Nursing Practice. May be waived for applicants who obtained recognition as an Advanced Practice Registered Nurse from the Texas State Board of Nursing prior to 1/1/2003. Graduate education and related Texas Board of Nursing authorization must be consistent with clinical practice area and patient population.
Experience:
Experience: None.
Preferred Experience: Three (3) years of clinical experience in related field. Clinical expertise and experience in pediatric, adult oncology and stem cell. One-year experience as advanced practice nurse or physician assistant.
LICENSURE/CERTIFICATION:
Required: All of the following:
PA certification by the National Commission of Certification of Physician Assistants. Licensed by the Texas State Board of Physician Assistant Examiners.
Must meet the American Heart Association Basic Life Support (BLS), ACLS (Advanced Cardiac Life Support) or PALS (Pediatric Advanced Life Support) if working in one of following department: Pediatrics - Patient Care (113100).
Required:
All of the following: Written authorization from the Texas Board of Nursing to function as an Advanced Practice Registered Nurse. Basic Life Support (BLS) or Cardiopulmonary Resuscitation (CPR) certification. Pediatric Advanced Life Support (PALS) If working in the following departments: Pediatric - Patient Care (113100).
MAY BE REQUIRED: Eligible to be granted limited prescriptive authority by the State of Texas. Authorization for limited prescriptive authority by the Texas Board of Nursing.
Preferred Certification: 1. Pediatric advanced life support (PALS), encouraged within first 6 months of employment. 2. Pediatric Hematology & Oncology Nursing Care (CPHON) Certification or Oncology Certified Nurse (OCN) 3. Advanced Cardiac Life Support (ACLS).
It is the policy of The University of Texas MD Anderson Cancer Center to provide equal employment opportunity without regard to race, color, religion, age, national origin, sex, gender, sexual orientation, gender identity/expression, disability, protected veteran status, genetic information, or any other basis protected by institutional policy or by federal, state or local laws unless such distinction is required by law. http://www.mdanderson.org/about-us/legal-and-policy/legal-statements/eeo-affirmative-action.html
Additional Information
Requisition ID: 142558

Employment Status: Full-Time

Employee Status: Regular

FLSA: exempt and not eligible for overtime pay

Work Week: Days

Fund Type: Hard

Pivotal Position: Yes

Minimum Salary: US Dollar (USD) 93,600

Midpoint Salary: US Dollar (USD) 117,000

Maximum Salary : US Dollar (USD) 140,400

Science Jobs: No