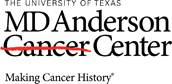 Job Information
MD Anderson Cancer Center

Advanced Practice Provider (APRN or PA) - Breast Surgical Oncology - Inpatient

in

Houston

,

Texas
MISSION STATEMENT
The mission of The University of Texas M. D. Anderson Cancer Center is to eliminate cancer in Texas, the nation, and the world through outstanding programs that integrate patient care, research, and prevention, and through education for undergraduate and graduate students, trainees, professionals, employees, and the public.
The ideal candidate for the Advanced Practice Provider Position in Outpatient Breast Surgical Oncology will have two years of First Assist experience.
POSITION SUMMARY
Function: Provide, assist and promote exceptional care of surgical breast patients in the Operating Room and Inpatient Service with direct and indirect care. Two years of first-assist experience is preferred.
Scope: Primary involvement will be with surgical breast cancer patients in the Operating Room and Inpatient care.
KEY FUNCTIONS
§ Surgical first-assist, requiring above-average manual dexterity for appropriate surgical performance. The use of a scalpel, electric knife, surgical instruments, sterile technique, and compliance with operating room rules and regulations are necessary. Trained observational skills are critical.
§ Obtain history and physical examinations for peri-operative care of surgical breast cancer patients. Formulate an assessment and plan; order and interpret appropriate diagnostic and therapeutic tests in coordination with faculty Supervising Physician.
§ Manage pre-operative and post-operative patients in coordination with the Faculty supervising physician. Possess an in-depth understanding of the pathophysiology of both cancer as well as the surgical process and wound healing as necessary.
§ Perform minor surgical procedures which may include wound debridement, suture/staple removal, drain placement or removal, seroma evacuation, biopsies, and other procedures as delegated by the Supervising Physician.
§ Foster and support a positive, inclusive, patient-centered, team-oriented environment.
§ Motivated and able to initiate, develop and maintain professional relationships and networks. Work together with nursing and clinical administrative staff to facilitate effective patient care.
§ Possess above-average verbal and written communication skills required to communicate with all members of the patient care team including faculty, trainees, clinic-based APPs, operating room staff, inpatient and ambulatory hospital staff as well as departmental and institutional administrative staff.
§ Understanding of, and/or willingness to learn, One-Connect electronic medical record system.
§ Effectively communicate with patient-specific reviews of procedure, exam findings, post-operative care, anticipatory guidance and education. This requires excellent interpersonal skills, an appreciation of language and cultural differences, as well as a clear, strong voice and good command of the English language.
MARGINAL FUNCTIONS:
§ Perform routine patient care, diagnostic and therapeutic procedures such as starting IV's, venipuncture, administering PO/IV/IM meds.
§ Participate in the education of students including medical, physician assistant, nursing and allied health, etc. Requires the ability to communicate effectively and to give clear verbal instructions and feedback.
§ Other duties that may be required are described in the MDACC institutional APP job descriptions.
§ Participate in research and administrative projects pertinent to the patient population in the area where the APP is working.
§ Coordinate the medical team in implementing the patient's treatment plan.
Education
REQUIRED: Degree requirements as defined by the Texas Board of Nursing (BON) or Texas State Board of Physician Assistant Examiners (TSBPAE) as required for clinical licensure as an Advanced Practice Registered Nurse or Physician Assistant
Licensure/Certification
REQUIRED: Written authorization from the Texas Board of Nursing (BON) or Texas State Board of Physician Assistant Examiners (TSBPAE) to function as an Advanced Practice Registered Nurse or Physician Assistant. Related authorization must be consistent with clinical practice area and patient population. Basic Life Support (BLS) or Cardiopulmonary Resuscitation (CPR) certification. MAY BE REQUIRED: Eligible to be granted limited prescriptive authority by the State of Texas.
PREFERRED: American Heart Association Basic Life Support (BLS), ACLS (Advanced Cardiac Life Support) or PALS (Pediatric Advanced Life Support) certification as required by patient care area.
It is the policy of The University of Texas MD Anderson Cancer Center to provide equal employment opportunity without regard to race, color, religion, age, national origin, sex, gender, sexual orientation, gender identity/expression, disability, protected veteran status, genetic information, or any other basis protected by institutional policy or by federal, state or local laws unless such distinction is required by law. http://www.mdanderson.org/about-us/legal-and-policy/legal-statements/eeo-affirmative-action.html
Additional Information
Requisition ID: 141037

Employment Status: Full-Time

Employee Status: Regular

FLSA: exempt and not eligible for overtime pay

Work Week: Days

Fund Type: Hard

Pivotal Position: Yes

Minimum Salary: US Dollar (USD) 93,600

Midpoint Salary: US Dollar (USD) 117,000

Maximum Salary : US Dollar (USD) 140,400

Science Jobs: No